Businesses are investing in innovation but not becoming innovative, says Capgemini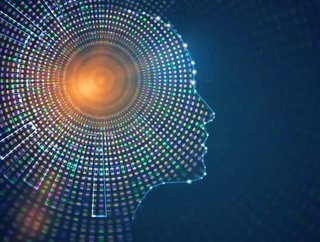 Capgemini's Digital Transformation Institute has released a new report about the prevalence and increasing importance of innovation centres. 'The Di...
Capgemini's Digital Transformation Institute has released a new report about the prevalence and increasing importance of innovation centres. 'The Discipline of innovation: Making sure your innovation center actually makes your organization more innovative' surveyed 1,700 employees at 340 organisations, and found that while many businesses are investing heavily in innovation, they are failing to become more innovative.
The source of the problem appears to be a lack of an innovation-focussed culture and an absence of robust internal processes and leaders to promote the concept. Since October 2016 there has been a 27% growth in innovation centres, but innovation does not appear to be disseminating throughout organisations.
While 87% of those surveyed are making use of an innovation centre, none of the companies in question have reached 'optimised' maturity. In fact, half of business leaders feel their organisation is unable to keep up with market changes, with only 17% believing they have a company-wide culture of innovation. 76% are still at the 'building' stage of innovative efforts, with no central management.
Past Capgemini reports have shown that culture has historically been a hurdle to digital transformation too; it is therefore unsurprising that innovation follows this pattern. The research shows that many companies do not have a culture in place where employees are encouraged to experiment, pitch ideas, and have those ideas taken forward to deployment. Innovation is allegedly being stifled by firms being unable to work with their wider ecosystem; four in 10 respondents said their processes and technologies are not aligned to enable interactions with partners. Organisations also fear losing their competitive edge due to sharing data with third parties.
Firms can, however, greatly boost innovation maturity with a little effort. Capgemini's report shows that innovative firms are 13% more likely to take part in internal and external collaborations with start-ups, academia, and other industry partners. Additionally, businesses with higher innovation maturity are 25% more likely to have flexible processes.
Lanny Cohen, Global Chief Technology and Innovation Officer of Capgemini and member of the Group Executive Committee said: "Organizations need to accept that they cannot just open innovation centers and expect an overnight transformation in their creative output. To achieve and sustain real change, firms need to create a culture in which all employees are encouraged, through financial and non-financial incentives, to experiment and push ideas to market. Innovation units can play a large role in this process, partnering with individual teams to develop 'out of the box' ideas and provide a link to the partner and vendor ecosystem. However, a sense of innovation and creativity needs to be instilled company-wide if it is to be truly successful."
A copy of the report can be downloaded here.