Apple: Technology manufacturer Sept quarter revenue up 29%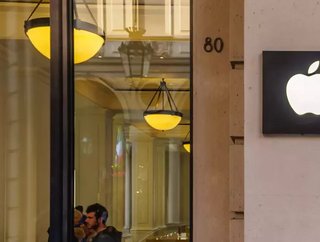 Technology manufacturer - Apple - reports revenue growth of 29% at the end of its 2021 fourth quarter (September)
While being among the many organisations affected by the supply chain disruptions, shortages, and constraints, Apple has reported a successful September quarter. The technology manufacturer recorded a revenue of US$83.4bn; up 29% year-on-year.
"We had a very strong performance despite larger than expected supply constraints, which we estimate to be around $6 billion," said Tim Cook, CEO, Apple. "The supply constraints were driven by the industry-wide chip shortages that have been talked about a lot, and COVID-related manufacturing disruptions in Southeast Asia." 
Despite this, Apple's CFO - Luca Maestri - outlined the company's impressive double-digit growth in September. The company set new revenue records across its entire geographic segments and product categories in spite of continued uncertainty. 
"The combination of our record sales performance, unmatched customer loyalty, and strength of our ecosystem drove our active installed base of devices to a new all-time high. During the September quarter, we returned over US$24bn to our shareholders, as we continue to make progress toward our goal of reaching a net cash neutral position over time," said Maestri.
What can we expect from Apple over the next few months?
Launching what Apple states as being its 'most powerful products ever', the technology company last month released its iPhone 13 for sale, which promises users its most advanced dual-camera system ever; advanced durability; a 'lightening fast' chip lightyears ahead of its competition, with up to 50% faster CPU and 30% faster graphics; an extended battery life; and what Apple describes as a 'Supercolour​pixelistic​ XDRidocious' retina display. 
In addition to the iPhone 13, Apple has recently released its Macbook Pro for sale. Dubbed the 'most powerful MacBook Pro ever', the Macbook Pro can be built with two of the company's own silicon chip either the M1 Pro or M1 Max to provide 'groundbreaking performance and amazing battery life'. 
M1 Pro features: up to 16-core GPU, up to 32GB of unified memory, up to 200GB/s memory bandwidth, and support for two external displays.
M1 Max features: up to 32-core GPU, up to 64GB of unified memory, up to 400GB/s memory bandwidth, and up to seven streams of 8K ProRes video playback.
"This year we launched our most powerful products ever, from M1-powered Macs to an iPhone 13 lineup that is setting a new standard for performance and empowering our customers to create and connect in new ways," said Tim Cook, Apple's CEO.
"We are infusing our values into everything we make — moving closer to our 2030 goal of being carbon neutral up and down our supply chain and across the lifecycle of our products, and ever-advancing our mission to build a more equitable future."
To read the full breakdown of Apple's financial results, click here.