Cognizant: Top 10 Digital Manufacturing Consultants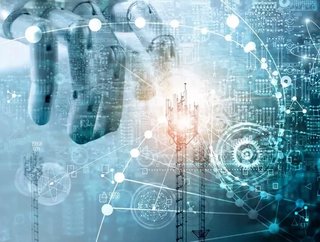 Cognizant features in our Top 10 Digital Manufacturing Consultants in Manufacturing Global's July Magazine, we take a closer look at the firm...
Cognizant is one of the world's leading professional services companies, transforming clients' business, operating and technology models for the digital era. Its unique industry-based consultative approach helps many of the most renowned organisations in all industries build and operate more innovative and efficient companies. 
Founded in 1994 as a technology development arm of The Dun & Bradstreet Corporation, Cognizant was subsequently separated into an independent company in 1996 and has worked closely with large organisations in a bid to create more robust businesses ever since.
Cognizant specialises in helping some of the world's most established organisations to remain as major brands amidst today's transformative technological landscape by accelerating all aspects of how they serve their customers, from digitising products, services and customer experiences to modernising all technology infrastructure.
Manufacturing
One of the many industries Cognizant serves is manufacturing, serving 8 out of the top 15 industrial manufacturers. As the manufacturing industry undergoes Industry 4.0 and a significant digital transformation, it's become increasingly vital that manufacturers align digital platforms, automation and AI to accelerate production. 
Combining industry and domain expertise, Cognizant unifies the manufacturing ecosystem to create efficient, intelligent and agile operations. Underpinned by cost-effective managed services, Cognizant works with manufacturers to create and deliver products efficiently. The firm partners to ensure manufacturers leverage cross-selling and up-selling opportunities, which help increase profitability and customer satisfaction.
Interested in who else made our Top 10? Click here!