COVID-19: VentilatorChallengeUK harnessing big manufacturers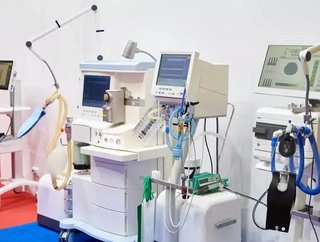 As the UK continues to battle the impact of COVID-19, British manufacturers set goals to produce 1,500 a week and a total of 20,000. In a recent statem...
As the UK continues to battle the impact of COVID-19, British manufacturers set goals to produce 1,500 a week and a total of 20,000.
In a recent statement made by the group's chair - Dick Elsy - stated that harnessing the manufacturing muscle of big companies to increase the output of specialist firms had proved to be the right approach.
Those within the consortium include: Dyson, Airbus, Rolls-Royce, BAE Systems, Ford, McLaren, GKN, Meggitt, Renishaw, Thales, Siemens and Ultra Electronics, who are providing factory floor space, logistics knowledge and engineering and production capabilities.
So far the consortium has supplied 250 ventilators to the NHS, with hundreds more to come. "It was our choice that the quickest route was to embrace those existing units," said Elsy. "Others pursued the start-from-scratch approach and some of those projects have been turned off."
Devices being built by the consortium include a variariation of Oxford specialist Penlon's Prima anesthesia device, which has been modified to meet the government specifications. Meanwhile Dyson and Badcock are awaiting regulatory approval for new devices.
The Penlon machine was the first to gain regulatory approval, with efforts now focused on accelerate the opening of multiple production sites. Airbus' facility in Broughton, North Wales alongside Ford's Dagenham factory are assisting with the initial assembly, with McLaren making the trolleys for the devices.
The final assembly prior to testing at Penlon is being conducted by Surface Technology International in Hook Hampshire, before being delivered to the Ministry of Defence base in Donnington, Shropshire for distribution by military logistics.
In the short term, the government has also ordered up to 5,000 of Smiths' ParaPac devices as well as 15,000 of the more heavy-duty Prima. Smith's is also manufacturing at its Luton plant, with GKN coming on board, as well as Rolls-Royce.
"I understand that at the moment there are ventilators available but we've seen overnight another spike in the death rate so it's pretty unpredictable at the moment," commented Elsy. "We're keeping our heads down, building to a schedule set by the Cabinet Office and if we build more than required, that's a good thing."
"Anything like this makes you reflect on the importance of having sovereign capability of making stuff. It will make us think quite differently about it and that should in time lead to more UK manufacturing," concluded Elsy.
SEE ALSO:
For more information on manufacturing topics - please take a look at the latest edition of Manufacturing Global.