Deloitte: 2020 manufacturing industry outlook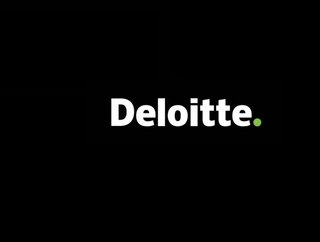 Manufacturing Global gains insight into Deloitte's top four trends for the manufacturing industry in 2020. Continuing into 2020, it is predicted that...
Manufacturing Global gains insight into Deloitte's top four trends for the manufacturing industry in 2020.
Continuing into 2020, it is predicted that the industry will continue to experience uncertainty, as manufacturers provide mixed outlooks for the industry. Currently 67.9% have a positive outlook for the industry, while 32.1% have a negative outlook - a 26% decrease in positivity compared to 2019 at 93.9%. Deloitte expects this mixed view to prevail in 2020. 
Portfolio optimisation 
A continuation from 2019, is showing companies "getting their diversified houses in order'. A large proportion of companies are working to streamline their core operations to realign businesses around key markets and customer segments to drive results and value. "Some are turning to mergers, acquisitions and divestitures to get their houses in order."
Digital 
With industry 4.0 progressing at a fast rate, manufacturers are facing challenging to maintain momentum when it comes to their digital journey. As a result of early successes there has been an increase in companies looking to further explore and invest in digital. 
However, with current uncertainties companies are shifting their efforts towards digital projects that will drive agility and scalability to manage risks in the current business climate.
SEE ALSO:
Supply chain ecosystem
In order to effectively improve agility and scalability within the industry, Manufacturers are turning to partnerships to maintain the momentum. Deloitte reports that the need to build strong ecosystems, is proving to be an effective strategy for manufacturers, highlighting that there will be a twofold approach to this trend over the next year.
First phase - actively mobilising partnerships that can drive targeted business goals, adding new capabilities. 
Second phase - leading manufacturers are expected to continue to expand their ecosystem in order to satisfy their strategic vision with the right resources. 
Social responsibility
Over the last decade, there has been an increased importance placed on corporate social responsibility (CSR) across all industries. Currently in manufacturing over one-fourth of organisations are 'social supers', who show a genuine commitment to improving the world.
Deloitte predicts that this trend will continue through 2020, with companies experimenting with renewable energy resources for current and future operations, strengthening their commitments to green and clean energy.  
For more information on manufacturing topics - please take a look at the latest edition of Manufacturing Global.
Follow us on LinkedIn and Twitter.
Image source: Deloitte