Deloitte Insights: Smart factories leading to greater value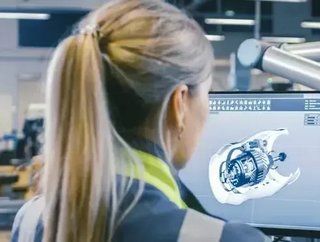 Deloitte Insight report shares lessons and perspectives from manufacturers who have implemented smart factories in their organisations...
Research conducted by Deloitte Insights has found that 86 percent of manufacturers in the US believe that smart factories will be the main driver of competition by 2025; furthermore, 83 precent believe that smart factories will transform the way products are made.
This belief in the power of smart factories is backed up by research that shows that the deployment of smart factory technologies that combine capabilities in Industrial Internet of Things (IIoT), cloud and edge computing, robotic process automation (RPA), artificial intelligence (AI) and machine learning, amongst many others, leads to significant improvements in cost, throughput, quality, safety, and revenue growth.
Company leaders thereby have a wide range of choice and opportunities with respect to smart factory transformations, both in terms of which technologies to use, and how to deploy them, the report points out.
However, despite these positive numbers, only five percent of US manufacturers surveyed in a study reported that they had fully converted at least one factory to 'smart status'. In addition, 30 percent of respondents said that they are currently implementing initiatives related to smart factories, a report entitled Implementing the Smart Factory, from Deloitte Insights, says.
Furthermore, nearly two of out three (65 percent) of manufacturers surveyed for the report say that no progress has been made on initiatives that they overwhelmingly point to as being main drivers of near-term competitiveness.
In order to resolve this significant issue, the report suggests that smart factory leaders need to consider user-oriented perspectives to achieve their business objectives when designing their smart factories. This can be described as 'taking the time to understand how individual roles work and what tools they need, employing a "human-centred approach to understand what the user's pain points are, making sure we understand how they need to use information, what they need to look for, why they need to investigate it, and how they need to act on it."
By focusing on the user first, the report explains that leaders can identify issues to address and behaviours to change, before having to think about how technology can support those efforts.
In addition, it suggests placing change champions within the business who can provide support at leadership level, as well as on the ground to remove roadblocks, gain organisational buy-in, and outline the business case for smart factories. Having senior leaders in operations, supply chain, strategy and other functions allows them to think strategically about how the smart factory transformation can drive value more broadly at the network level, it explains.
The report highlighted that its findings reinforce claims that the most successful transformations employ teams that have diverse functions and capabilities. These skillsets include engineering, information technology (IT), supply chain, production, master data management, analytics, digital marketing, finance, user interface designers, and human resources, among others.
It adds that companies should consider how to bring skills into the company, and to also develop the skills of the people already employed by them as adding and growing skills are amongst the biggest issues facing organisations in this domain.
"Just 14 percent of C-level manufacturing leaders in a recent global quantitative survey strongly agreed their organisations currently possess the skills they will need in the future. Building skills can pay major dividends, such as driving acceptance and adoption of solutions, providing support for employees as they adapt, and creating a culture of constant learning where talent can continually acclimate to new technologies, capabilities, processes, and ecosystem changes. 
"In fact, research reveals a correlation between hands-on experience with smart factory technologies and managers' belief that the organisation, and its people, can navigate the change," it explains.
Other important aspects for companies to consider are the criticality of connectivity, a flexible approach to assets, and the need to bridge the divide between IT and operations technology.
With WiFi and cellular connectivity often irregular on factory floors, connectivity has been identified as the top challenge for any smart factory adopter, with 33 percent of smart factory leaders in a Deloitte-MAPI survey identifying lack of necessary IT infrastructure as a significant impediment to smart factory initiatives. 
It is also equally essential to consider the variety of machines, sensors and other devices that exist on the shop floor as it is necessary to connect it and make it all work together. Even within the same plant network, each facility is likely unique in the way it is laid out, equipped and what it produces.
As such, smart factory practitioners interviewed for the report have identified multiple dimensions to this challenge, including:
Diversity in age
Smart factory deployments span some of the newest, most advanced manufacturing technologies in the world—as well as some of the oldest. As one leader noted, "Connecting these old machines, some of them from the 1950s and 1960s, was definitely a challenge." Integrating across these age groups can indeed be difficult—but it can also lead to significant value as it allows leaders to access data about processes and functions that were previously impossible to get.
Diversity in purpose
In some cases, new real-world applications of devices provide teams with the chance to innovate, discover new ways to capture data, and find new opportunities for value.
Diversity in data structure and format
Data comes from many sensors and devices and takes many formats. In a smart factory, it is critical to ensure that data from one system or device can be combined and leveraged with data from another. Cleansing and mapping efforts are often crucial to developing visibility into factory processes.
Diversity in access methods
Adding sensors to all equipment is not always practical; issues with access, quality, security, or machine uptime may intervene. In some cases, teams can leverage technology to develop new means for measurement and data collection. One interviewee spoke of how smart factory principles enabled their organization to improve the quality of a manufacturing process that involved an early-stage chemical reaction where direct access to the reaction chamber was not possible. Instead, the team deployed a variety of approaches to capture reaction inputs, temperature, and time to infer data about the reaction itself. In another example, process control on older, analog machines was accomplished via digital cameras, AI, and vision systems to "read" gauges and capture data.
The other crucial section to the report is focused on how companies can turn lessons into outcomes so that they can realise the value of smart factory transformation. There are multiple opportunities to recognise value, from illuminating data and bridging the smart factory to the broader DSN, to driving improved versions of current processes, to layering advanced technology for operational excellence, to scaling beyond the four walls of the facility to the broader ecosystem.
Several of those interviewed spoke about the importance of connectivity and the need to connect assets and data across a broad range of systems, platforms, and data structures, some of which were never meant to be connected. Once a facility and its assets are connected, they unleash a flood of information to be untangled, translated, and acted upon. The infusion of new data enables organisations to see things that were always there, but previously impossible to observe or quantify.
By integrating their current systems digitally and leveraging the data, companies can evolve and improve upon areas such as lean manufacturing and workforce management – which allows them to explore new ways to optimise operations, drive greater productivity and leverage talent.
Empower digital lean
For as long as facilities and factories have existed, methodologies have been around to inform the way they are run. Approaches such as lean have been used for decades to optimise processes and workflows, identify, and reduce waste, and maximise value. 
The flexible nature of smart factory transformations, however, allow organisations to improve upon approaches such as lean, vaulting them forward in a digital environment to capture previously unseen value. Digital lean represents the marriage of lean manufacturing with smart factory principles and extends existing lean capabilities through digital tools that provide more accurate, precise, and timely information about operations. The result can be a better ability to monitor production and report issues, among other capabilities.
Enable smarter approaches to talent
Leaders spoke about the importance of tools built with users' needs in mind, the need for diverse teams matched to the array of skills needed for smart factory transformations, and the importance of ongoing learning and proof of ROI to keep teams invested in and adaptive to smart factory capabilities. But beyond that, the smart factory itself can also enable smarter allocation of workforce. 
Data can indicate where maintenance crew, machine operators, and others need to be to optimize performance, and power persona-based tools that focus efforts on insights relevant to specific roles. Further, workers can team with digital and physical technologies to augment their capabilities, and the technology itself can create wholly new roles within the smart factory.