Digital Transformation at Norbord Improves Productivity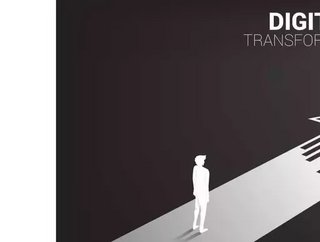 Norbord's people-first approach is empowering employees with a better understanding of mill operations...
Like many commodity manufacturers, Norbord needs precise control over processes and platforms to simplify equipment monitoring, and make smarter decisions, faster.
Norbord, the world's largest producer of oriented strand board (OSB), has always been horizontally aligned and operationally focused, and faced challenges familiar to many global manufacturing operations:
Fragmented operational data and manual data processing that makes it hard to contextualize and capture value from that data
Homegrown and disconnected plant-floor applications
Rigid, preventative plant maintenance
Norbord is embracing digitalization to utilize operational data to identify solutions that will drive improved productivity and reduced controllable costs – and enable high-value activities and increased visibility of upstream and downstream workflows. 
Simplifying the Digital Transformation Journey
Norbord teamed with Rockwell Automation to help work with the realities of its business and provide a more holistic perspective throughout their entire journey – a vendor that provides the depth of expertise and breadth of thinking needed to see possibilities and transform them into reality.
For Norbord, the Rockwell Automation services and solutions capabilities are integral to digital transformation. The continuous improvement journey is made possible with active collaboration and support through each phase of transformation, from consulting engagement to analytics implementation, from infrastructure readiness assessment to support services.
That deep domain expertise and leading approach to technology are made available through the Rockwell Automation partner ecosystem, resulting in offerings like ™, powered by PTC, and other innovations designed to accelerate the integration of OT and IT systems.
Process Starts with Pilot
Norbord's digital transformation started with a pilot mill, targeting a significant improvement in Overall Equipment Effectiveness (OEE) and a downward trend in quality-related issues, and a detailed image of the cost and recipe structure for individual products.
"We needed to gain a better understanding, better insight and get more granular data about how our mills actually operate," said Teja Schubert, Director, Controls, Automation and Technology, Norbord. "And we needed to be able to process this information faster, preferably in real-time, and take away a lot of the clerical work that people would spend time on like transferring data from one system to another or processing it."
The team partnered with Rockwell Automation to build out the digital solution set and gathered input from employees to help ensure that the digital solutions would provide value, offer relatable and reliable output that helped people get better insights, and get those insights quickly.
Its primary elements include a digital thread that connects once-siloed sources of data, analytics across the operations that provide holistic insights, and lifecycle services that show what's needed to make the most of the investment and analytics capabilities.
At the pilot mill, digital transformation is accelerating innovation, maximizing workforce productivity and optimizing operations, creating value through:
Manufacturing Execution System (MES), integrated production focused on error-proofing and data integrity
OEE with advanced machine learning root cause analysis (RCA), focused on downtime
Model Predictive Control (MPC) solutions, focused on run rate and variation, increases throughput, and offers better moisture control in the drying process
Personalized dashboards, or a single pane of glass approach combining multiple data sources from multiple systems to create a contextualized and relevant view
With the pilot complete, Schubert and his team can confidently expand the digital transformation to the company's other OSB mills.
"This digital transformation is a strong example of a people-focused venture, meeting employee needs, building resiliency and adaptability, and creating opportunities for growth," said Schubert.
Multi-mill, Multi-level Transformation
Among the earliest digital solutions Norbord rolled out in the pilot mill was the  industrial information appliance. It takes in device health information and evaluates and alerts user groups about specific events.
The appliance can pick up on subtle shifts in device health state that a worker may not notice but that could be a precursor to a bigger problem. This will help the mill transition from reactive to more predictive or condition-driven maintenance.
The appliance was integrated into the overall system to help leverage the device health information in a way that related to process information, extending notifications and integrated automated work order creation to act.
"Rather than you trying to keep up with your process by looking at 12 screens and waiting for some light to go off, the whole process can tell you if something shifts," Schubert said. "And the system will know who actually needs to have that information, and it will notify the right user group by messages on mobile devices."
While the pilot mill is improving efficiency and productivity by simplifying how equipment is monitored and using better data to make smarter decisions, implementation across mills requires upgrading infrastructure, analytics systems, software and remote operations.
"In addition to generating a lot of data, we have custom systems that are harder to support and can't sustain the growth of our organization in the need for data, and processing of that data," said Schubert. "We looked for opportunities to improve efficiency and we realized that we needed to look at the entire process, across all of the mills, not just manufacturing."
Human-centred Approach
Early returns on the pilot mill show significant improvements in every workstream: improved OEE and uptime, fewer quality-related issues, and a better picture of the cost and recipe structure for products.
Digital transformation requires employees to adapt to new and unfamiliar technology – something they are doing with support from Rockwell Automation.
"We are leveraging the capabilities of Rockwell Automation, their partners and their innovative and dedicated team to constantly look for new and better solutions, and technologies that give us a modern, people-focused approach to data, control and reporting," explained Schubert.
"We found groups within Rockwell Automation with vast experience in designing dashboards with our employees in mind," he added. "We needed something both an operator and a mill manager could use that makes the information more reliable and relatable, and we appreciate that the approach has always prioritized the needs of our employees."
 and a single-pane-of-glass approach bring everything together – the data from OEE, MES, MPC and RCA – in a way operators and mill managers need to see it so they can use it.
Production Order Management
A key piece of the implementation was . It governs the orchestration of the manufacturing process and shares production orders down to the plant floor. It also records cost inputs like energy and raw materials to provide a more granular view of how efficiently the process is running and if it is making the amount of margin expected.
Partner Throughout the Process
"We needed a partner to guide us through this journey," said Schubert. "We appreciate how Rockwell Automation has offered an entire suite, every component of what we needed, even before we realized we needed it. Everything is under one umbrella. We have deeply integrated our infrastructure, software, hardware and services so we can get the support we need at every stage of this journey."