The domino effect that's changing the products we use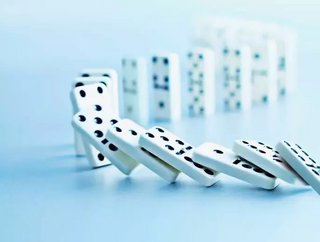 As our world becomes more and more connected, the way we develop our products is evolving rapidly alongside it. The emergence of the internet of things...
As our world becomes more and more connected, the way we develop our products is evolving rapidly alongside it. The emergence of the internet of things (IoT) allows us to apply smart tags and sensors to almost any product, delivering simple integration and connectivity. But there's a deeper benefit of adding smart tags to our products – one that is redefining our approach to product innovation and development.
Adding sensors to our products connects developers to the markets they serve and paves the way to improve future product versions, by allowing developers to capture and analyse streams of data generated during usage. This product data creates a potentially enormous domino effect for product lifecycle management (PLM), since product developers have never had the ability to receive such data-rich insights into their products and incorporate these insights into future product releases. IoT also turns the notion of what a product actually is on its head, because the idea of an ongoing relationship with the customer is dramatically different than a single-transaction approach to market.
The term domino effect typically carries a negative connotation, like how a single adverse action can trigger successive ones, each having more impact than the previous one. However, in our context, the domino effect is positive as it can create successively greater product effectiveness, spanning the complete product lifecycle.
The historical approach to development
PLM has many moving parts. While the development process itself has often been considered internal, some significant aspects, such as customer input, is external, and this input may be difficult to incorporate in a useful way. For example, product innovation has traditionally relied upon customer input and feedback, but it has been collected via disparate, non-integrated systems. These systems haven't been capable of fully capturing and converting real-time customer feedback into meaningful actions for a product development team. If a customer complained about a product being "poor quality," "too slow," "below expectations," or "not user friendly," it was difficult to extract meaningful insight from their feedback and apply the proper corrective action in time to make a difference. The experience behind each complaint will vary by customer, meaning each piece of feedback could benefit from a contextualised analysis, but that takes time, costs money, and is still reactive.
As a result, product revisions have traditionally been relegated to periodic feedback of static and dated information, rather than improvement based on rapid, accurate customer feedback. The challenge is not only the ability to collect real-time product performance data, but also to reduce the amount of time to manually diagnose and recommend action. What if this analysis could be done with less or even no human intervention, aided by sensors, data and intelligent automation? 
IoT now provides capabilities to use real-time customer feedback to address gaps in product design assumptions and planning. Customer-focused product development can integrate into a broader network with predictive analytics and inferential algorithms, allowing developers to ingest real-world, messy data and act on it with greater confidence. Field-generated product performance data can supplement and potentially replace field surveys, dealer feedback and manual polls, which historically have been inaccurate and time consuming.
With a transformed approach to product development, opportunities are rapidly emerging that address this new world of products that are smart, connected and immersive. An immersive product can be pervasive and yet not obtrusive, if the consumer does not notice the presence of the external component (sensor) intruding into his or her space and experience. These sensory product components are becoming an integral part of product development. This trifecta of smart, connected and immersive provides a tight, closed-loop capability, allowing product designers to expand beyond traditional product lifecycle management and readily ingest sources and types of customer and product information that were not previously accessible.
A domino effect built around customer feedback
This domino effect is easy to picture for aftersales service, where product performance can signal maintenance requirements or failure prevention. However, this effect is also relevant earlier in the product lifecycle, as much of the transactional data can also be useful for product design and launch.
Previously, it required weeks, months or even years to collect this information. With connected products, developers can quickly access data on customer behaviour usage patterns and quality perception to influence product revisions. A domino effect can be initiated by one action from a single actor that may trigger a chain of subsequent, related actions to create a cumulative effect. Each action can be analysed separately or aggregated for insights into usage behaviour and areas of possible product evolution.
Take the basic action of starting an automobile. This activates many embedded sensors (specified during product design and development), where each sensor has a specific role and pre-defined data gathering scope. Once the consumer starts driving the vehicle, additional sensors come to life and start recording or transmitting data based on instructions and computational algorithms. The type of data created by each sensor is unique and available for consumption by different stakeholders. The combination of sensors, analytics and feedback creates a cascading set of communications between the original equipment manufacturer (OEM) and vehicle that allows secondary and tertiary responses based on the initial input.
No longer do designers have to rely on hypothetical ideas or wait for anecdotal evidence for input into new products. The combination of sense-response data collection, closed-loop feedback and more sophisticated simulations are spurring exciting advances in product development. 
Data management poses a challenge
The PLM domino effect is still in its early stages. Before it can redefine the future of product development and realise its full potential, PLM must overcome the hurdle of data management. PLM systems play a significant role in the collection and storage of massive data sets – like product specifications, bills of material, assembly information and regulatory data. However, in the future, not all data management responsibility will reside within PLM systems, and the inputs (and ownership) may change more frequently. The onus will be on organisations to create data governance models that capture these customer insights without constraining product innovation. If solutions can be reached to address this, the PLM Domino Effect will have the potential to redefine product design and inspire the evolution of more customer-centric products.
By Jeff Kavanaugh, Vice President and Senior Partner, High-Tech & Manufacturing at Infosys