Epicor: how can ERP help aid growth for manufacturers?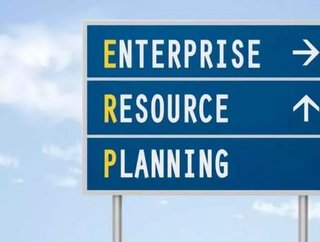 Stuart Hall isSales Director for Epicor Software, and he shares his unique perspective on the various roles of ERP in manufacturing. 1) What is the l...
Stuart Hall is Sales Director for Epicor Software, and he shares his unique perspective on the various roles of ERP in manufacturing. 
1)  What is the level of superiority of solutions you offer for the manufacturing industry?
Manufacturers worldwide select the Epicor ERP solution for its ease of use, ability to adapt to business and industry-specific requirements, and ultimately to scale as their organisation expands or changes. 
Epicor drives growth with flexible solutions that provide manufacturers with accurate information in real-time, helping them to drive smarter, faster decision-making, and enabling them to quickly meet changing market demands, and stay ahead of their competition. 
Our solutions are driven by industry best practices and flex to easily accommodate an expanding user base, product lines and geographic range.
Epicor ERP is built for collaboration and mobility.  Epicor's continued investment in creating a new mobile framework supports a modern user experience on virtually any mobile device for anytime, anywhere information access.  This mobile framework is the foundation for delivering a mobile dashboard application, which is ideal for modern-day manufacturing.
Offering the same rich visual and navigational user experience that users have come to expect from any mobile application, the mobile dashboard application connects users from varying roles within an organisation to the right slices of ERP data from anywhere, on virtually any device.
2)  How can software take care of the energy efficiency of manufacturing companies?
Advances in technology are allowing better management of equipment and processes. Software tools such as MES, ERP, and SCM can also be optimised to achieve energy efficiency goals.
Software helps companies track their energy consumption and identify areas where savings can be made. These solutions provide decision makers with relevant information about the impact of production planning to support business decisions on energy consumption.
Improvements in energy efficiency can be driven by the regular review of data collected on energy usage. This information can help to set new performance goals, action plans and reveal best practices.
The ability to capture large amounts of performance data has improved in the past decade. The challenge for manufacturers will be to develop analytics capabilities, in order to interpret their data and report on their performance.
3)  How does Epicor help the manufacturing industry to reduce errors and improve process control?
Epicor offers industry-specific solutions that have been designed with a deep understanding of manufacturing processes such as make-to-order, make-to-stock and engineer-to-order.
The Epicor ERP software solution provides one source of data across the enterprise that helps in reducing errors . A common database provides the ability to access the right information, from the right source, at the right time, empowering all users throughout th organisation to make valid, informed decisions. Access to information gives managers an insight into what's happening in the business and they can take action accordingly.
As an example, at precision sheet metal manufacturers KMF, Epicor has put information in people's hands that wouldn't have been possible before.  It means that staff are in full control of the processes they manage and can make informed decisions without having to refer to various departments.  In fact, KMP told us that its team can now "process customer orders more quickly than in the past, ensuring best practice and innovation in the business and keeping customers constantly informed of progress, through automated daily updates."
Our solutions provide a rapid return on investment and a low total cost of ownership – because they help manufactures to improve the efficiency of their processes and reduce the likelihood of mistakes.
4) What are some of the typical problems that manufacturing companies face in terms of process that Epicor can help them with?
Traditional ERP software is inherently inflexible and slow, and often has an unfriendly user interface. It can, in fact become an obstacle to growth. Traditional enterprise software solutions also have high implementation costs.
This in itself is a challenge for manufacturers, which are under pressure to streamline their processes, enhance product standardisation and boost productivity.
Epicor enables enterprises to use the full power of social, mobile and cloud technology in one solution that is specifically designed with manufacturing in mind.
We are seeing our manufacturing customers use Epicor to gain better insight into their business and integrate their systems from managing raw materials, to coordinating the production line, and beyond.  What's more, these customers are accessing the data they need from any device; reaping the benefits of mobile functionality wherever they are.
Epicor removes the complexities of running an ERP solution and enables manufacturers to focus on running their business rather than becoming an obstacle to growth.