Factories of the Future: Five Manufacturing Market Trends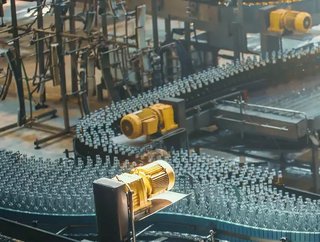 Manufacturing Global takes a look at the latest manufacturing market trends in CPG, predictive maintenance, Big Data security, AI and industrial robotics
Consumer-Packaged Goods (CPG) Market
As consumer-packaged goods (CPG) manufacturers strive to anticipate customer demand and optimise their processes, the latest forecasts from ABI Research indicates that overall digital factory revenue will reach US$24bn by 2030, with CPG forecasted to spend US$4bn on data and analytics services. 
"Plant managers walk a tight rope every day. Too little production leads to shortages and lost revenue opportunities; too much production means that perishable products go to waste. Digital Threads across the supply chain are essential," said Michael Larner, Industrial and Manufacturing Principal Analyst at ABI Research. 
CPG manufacturers will need to work with retailers, distributors and supply chain partners in order to gain visibility across the supply chain. 
"While creating digital threads across the supply chain will take time, in the short-term CPG manufacturers need to ensure that their production plans are informed by as much relevant data as possible," Larner added.
Predictive Maintenance Market
Predictive Maintenance - an advanced form of maintenance that harnesses real-time sensor measurements to determine if a machine - or its components - have reached a point of failure and then schedules maintenance.
"As a subset of asset management, predictive maintenance (PdM) is forecast to benefit from the growing manufacturer investments in asset management systems and corporate-wide implementation of asset management regimes. Key factors driving demand for predictive analytics in smart factories include the growing need to drive value from big data, [the] growing power of computing, increasing role of data in shaping equipment management decisions, growing cloud solution deployments, and [a] better understanding of value proposition offered by the technology," said Global Industry Analysts Inc.
Over the next five years, the global predictive maintenance market is expected to reach US$13.9bn by 2026.
Big Data Security Market
Attributed to the rise in digitalisation trends, production of digital data, and increasing data privacy and security concerns, Allied Market Research expects to see the Global Big Data security market reach US$54.23bn by 2027.
"The outbreak of the pandemic made business organizations take recourse to remote working culture. This resulted in tons of additional raw data generation. Which augmented online activities along with increase in the number of cyber-attacks; thus, driving the big data security frameworks and solutions. This drift is likely to continue post pandemic as well, as the demand for improved security of confidential corporate assets would always subsist," said Allied Market Research.
Artificial Intelligence (AI) Market
Latest market research from ResearchandMarkets.com forecasts that artificial intelligence (AI)  in supply chain management solutions will reach US$15.5bn globally by 2026.
With Industrial Internet of Things (IIoT) solutions expected to significantly improve reliability, production, and customer satisfaction, the technology is "poised to transform many industry verticals including healthcare, retail, automotive, and transport. For many industries, IIoT will significantly improve reliability, production, and customer satisfaction. While IIoT will initially improve existing processes and augmented current infrastructure, the ultimate goal will be to realise entirely new, and dramatically improved products and services," said ResearchandMarkets.com.
"Successful companies will be those that understand how and where IoT technologies and solutions will drive opportunities for operational improvements, new and enhanced products, and services, as well as completely new business models."
Industrial Robotics Market
Valued at US$20.4bn in 2020, the industrial robotics services market is experiencing a surge in demand for industrial robotics post-pandemic, with expectation for its market size to grow by US$6.97bn between 2021 and 2025, with a CAGR of 6.95%. 
"The market for robotics is anticipated to grow exponentially during the forecast period driven by advantages such as cost reduction, improved quality, increased production, and improved workplace health and safety. Robots deliver better quality products and services more efficiently, with less wastage and without causing physical damage to humans due to their autonomous nature. The increasing use of robotics will boost the growth of the market in the coming future. However, the high initial investment and concern for human safety restrict the growth of the market," said ReportLinker.