Factory of the Future: Four Market Trends to Keep an Eye on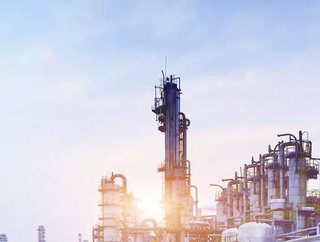 Manufacturing Global takes a look at the latest market trends in third party logistics, smart manufacturing, industrial automation, and AI
Third Party Logistics Market
Attributed to the rise in ecommerce, changing consumer purchasing behaviour, the increase in outsourcing supply chain services by manufacturers, and the need for cost effective services, the global third party logistics (3PL) market valued US$919.12bn in 2020. 
Third-party logistics (3PL) is a method which manufacturers use to outsource their logistics and distribution services including cross-docking, inventory management, packaging of products, and door-to-door delivery. Precedence Research expects the increase in market size to continue, predicting that the global market will hit US$1710.58bn by 2027 with a CAGR of 8.3%.
Key players: Burris Logistics, CEVA Logistics, C.H. Robinson Worldwide (CHRW) Inc., DB Schenker Logistics, FedEx Corporation, BDP International, UPS Supply Chain Solutions, Inc., Kuehne + Nagel International AG, J.B. Hunt Transport Services, Inc., Nippon Express Co., Ltd., and XPO Logistics.
Smart Manufacturing Market 
Identified in a previous market trend analysis it was predicted that the global smart manufacturing market would grow from US$$175bn (2020) to US$303bn by 2026 with a compound annual growth rate (CAGR) of 6.4% between 2019 and 2026.
In a report from Fortune Business Insights, the global smart manufacturing market is expected to gain further traction from the increasing adoption of industrial IoT and industry 4.0. The market is predicted to reach US$576.21bn by 2028 with a CAGR of 12.7%. 
Key players: ABB, Siemens AG, General Electric, Mitsubishi Electric Corporation, Robert Bosch GmBH, Rockwell Automation Inc., Schneider Electric, Honeywell International Inc., Emerson Electric Co., Fanuc Corporation, Yokogawa Electric Corporation and Telefonaktiebolaget LM Ericsson.
Industrial Automation Market
As manufacturers look to transformation conventional manufacturing facilities with the installation of digitalisation and industry 4.0, the industrial automation market is growing rapidly to improve system reliability and efficiency, and eliminate production errors caused by human labor.
Valuing at US$164.2bn in 2020, the Industrial Automation Market is expected to grow at a CAGR of 9.3% between 2020 to 2027 to reach US$306.2bn by 2027.
Key Players: ABB Group, Rockwell Automation, Siemens AG, Yaskawa Electric Corporation, Schneider Electric SE, Yokogawa Electric Corporation, KUKA AG, Emerson Electric, Fanuc, Honeywell International, Mitsubishi Electric Corporation, OMRON Corporation, Advantech Co., Ltd., and Fuji Electric Co., Ltd.
Artificial Intelligence Market
Evaluating the artificial intelligence (AI) and solutions market, latest insights from Research and Markets expects the global AI solution market to reach US$227.5bn by 2026, growing at a 28.6% CAGR.
Other key findings from the report include: 
Global unsupervised machine learning market to reach US$13.9bn by 2026

AI and IoT (AIoT) will increase new AI systems integration - primarily involving the industrial internet of things (IIoT) - by 23%
Key players: NVidia Corporation, IBM Corporation, Intel Corporation, Samsung Electronics Co Ltd., Microsoft Corporation, Google Inc., Baidu Inc., Qualcomm Incorporated, Huawei Technologies Co. Ltd., Fujitsu Ltd., H2O.ai, Juniper Networks, Inc., Nokia Corporation, ARM Limited, Hewlett Packard Enterprise, Oracle Corporation, SAP, Siemens AG, Apple Inc., General Electric, ABB Ltd. and LG Electronics.