Factory of the Future: Four Market Trends to Keep an Eye on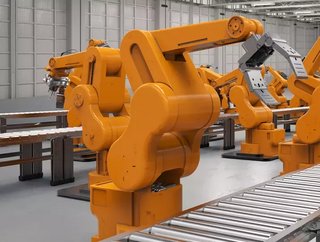 Manufacturing Global takes a look at the latest market trends in AI, Automation, connectivity and wearable devices
Edge AI Software
Driven by the number of applications deployed on the cloud surges across industries, rapid improvements in IoT, advancements in smart applications, and the growing popularity of AI software, P&S Intelligence reports that the market generated US$600mn in revenue in 2020, with huge expansion exected through to 2030.
Divided into five categories - speech recognition, sensor data, mobile data, biometric data, and video and image recognition - video and image recognition is expected to dominate the market through to 2030.  
S&P Intelligence credits this to the increasing number of picture acknowledgement and AI-controlled video applications.
5G Enterprise Market
According to Allied Market Research, the 5G enterprise market - which generated US$1.68bn in 2020 - will grow to US$16.84bn by 2028. The organisation attributes this expected growth to the increased use of network slicing for various 5G services, as well as the rise in smartphone and wearable devices, and the development of smart telecommunication infrastructure worldwide.
Factory Automation Sensor
Estimated to reach US$18.13bn by 2025, the factory automation sensors market is expected to register a CAGR of 6.6%. 
This global growth has been attributed by Market Research Future to the rise in industrial automation, demand for improved productivity and safety for workers, and minimising overall production costs. 
Such technology plays a vital role in automatic industrial processes. In adopting sensors, manufacturers can accumulate information associated with the functionality of machines and their performance. Over the next five years, the market is expected to see significant growth and massive investments.
Global Industrial Wearable Devices
Latest research from Reportlinker.com looking at the global industrial wearable device market over the next five years. The report identifies that the market is poised to grow by US$1.99bn between 2021 and 2025, with a CAGR of almost 27%. One of the prime reasons for this growth is the emergence of Industry 4.0.