Factorytalk Opens First UK-based Smart Factory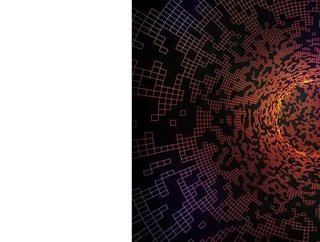 Factorytalk, a leading Industry 4.0 software company from Thailand, has just opened its first UK-based office, as they move into the Western market...
recently announced its arrival in the United Kingdom, with the opening of its Warrington-based office. From their new office, located at Sci-Tech Daresbury, the company is looking to work with UK businesses who are considering introducing digital technology to improve their processes. The company's 'industry 4.0' and 'pharma 4.0' manufacturing software is designed to increase factory productivity, reduce costs, cust waste, and significantly reduce the time it takes to develop new products.
Data is collected from operators and smart sensors across the manufacturing space, then artificial intelligence organises, error-proofs, and analyses it for quality issues in real-time, to support continuous improvements across business processes. 
Neil Wetherall said: "Our decision to open a base at the Sci-Tech Daresbury campus reflects the wealth of opportunities it provides for both academic and industrial partnerships." As an aside, Sci-Tech is also known for its international reputation as a centre for science, innovation, and enterprise, making it a no-brainer for an up-and-coming software provider.
"The campus is internationally-recognised for its broad talent pool and as a central hub for tech support programmes. It is a natural home for a software company like us looking to scale-up. Paired with a convenient location in the Liverpool City Region and strong transport links to the other key destinations, our new office will provide us with excellent and direct access to the UK market."
To begin, Factorytalk will offer manufacturing digitalisation programmes for UK pharmaceutical manufacturers ─ most of which are also based in the North West. Strategically placed offices, you might say. As well as working with 'big pharma', Factorytalk is looking to work with smaller businesses who could also benefit from its software. 
The company's newly-hired UK MD, Neil Wetherall, said: "It's great to be setting up Factorytalk in the UK. We already support companies here, and I look forward to building both the UK customer and our global services, with the UK office as a strategic hub to support local and international customers in Europe and America easier and more effectively."
The firm is backed by the Liverpool City Region 'Soft Start' programme which helps companies investing in the UK and is continuing to receive support from the to help grow its UK operations, including exports.
The firm's future plans include a potential investment in the in Liverpool through the Digital Manufacturing Accelerator and the Medicines Manufacturing Innovation Centre. All-in-all, I recommend that you keep an eye on Factorytalk's development in the United Kingdom; it could prove to be a game-changer for our manufacturing industry, and the driving force between a new wave of digitally-advanced Asian, or Southeast Asian, software providers migrating to the nation.