Fluent.ai x BSH: Voice Automating the Assembly Line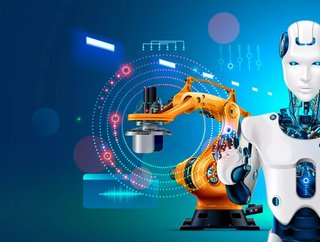 Fluent.ai and BSH announce plans to bring speech-to-intent AI to the assembly line that will increase factory efficiency and improve worker ergonomics
Fluent.ai has deployed its voice recognition solutions in one of BSH's German factories. BSH leads the market in producing connected appliances—its brands include Bosch, Siemens, Gaggenau, NEFF, and Thermador, and with this new partnership, the company intends to cut transition time in its assembly lines. 
According to BSH, voice automation will yield 75-100% efficiency gains—but it's the collaboration between the two companies that stands out. 'After considering 11 companies for this partnership, we chose Fluent.ai because of their key competitive differentiators', explained Ion Hauer, Venture Partner at BSH Startup Kitchen.
What Sets Fluent.ai Apart? 
After seven years of research, the company developed a wide range of artificial intelligence (AI) software products to help original equipment manufacturers (OEM) expand their services. Three key aspects stood out to BSH, which operates across the world and in unique factory environments.  
Robust noise controls.

The system can operate even in loud conditions. 

Low latency.

The AI understands commands quickly and accurately. 

Multilingual support.

BSH can expand the automation to any of its 50+ country operations. 
How Voice Automation Works
Instead of pressing buttons, BSH factory workers will now be able to speak into a headset fitted with Fluent.ai's voice recognition technology. After uttering a WakeWord, workers can use a command to start assembly line movement. As the technology is hands-free, workers benefit from less physical strain, which will both reduce employee fatigue and boost line production. 
'Implementing Fluent's technology has already improved efficiencies within our factory, with initial implementation of the solution cutting down the transition time from four seconds to one and a half", said Markus Maier, Project Lead at the BSH factory. 'In the long run, the production time savings will be invaluable'. 
Future Global Adoption 
In the coming years, BSH and Fluent.ai will continue to push for artificial intelligence on factory lines, pursuing efficiency, ergonomics, and a healthy work environment. 'We started with Fluent.ai on one factory assembly line, moved to three, and [are now] considering rolling the technology out worldwide', said Maier. 
Said Probal Lala, Fluent.ai's CEO: 'We are thrilled to be working with BSH, a company at the forefront of innovation. Seeing your solution out in the real world is incredibly rewarding, and we look forward to continuing and growing our collaboration'.