Ganeshan Venkateshwaran, Trianz, on smart manufacturing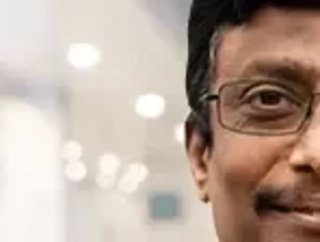 Introducing analytics in smart manufacturing: A new way to drive productivity
Trianz President Ganeshan Venkateshwaran, discusses Smart Manufacturing with Manufacturing.
The manufacturing sector accounts for around 16% of global GDP according to The World Bank. Players like China in the Asia-Pacific comprise a large share of this percentage. Emerging players in the Middle East are also increasing global competition. Moreover, a drive for localised production in North America is redistributing manufacturing centers. 
With this in mind, improved productivity and efficiency have immense potential to grow the sector further. Greater manufacturing outputs, streamlined supply chains, and real-time production line alerts are all possible.
To get there, the manufacturing industry must move to digitalise their business processes and workflows. This needs to extend across all areas of manufacturing, including supplier relations and procurement, warehousing, production-line management, business-to-consumer supply chain management, and customer service delivery — presenting a new paradigm of "smart manufacturing" in which analytics will play a pivotal role.
What is Smart Manufacturing?
Smart manufacturing encompasses the integration and utilisation of computer hardware and software solutions to manage manufacturing operations. Included are cloud technologies, big data analytics software, and Internet of Things (IoT) for production line orchestration.
Consumers are already benefiting from IoT with smart home devices like refrigerators, washing machines, and even light bulbs. With IoT, they can change temperatures, start wash/dry cycles, and switch off lighting to save energy from a personal device. 
Manufacturing firms can similarly add IoT functionality to production lines. Sensors and robots can connect to centralised big data sources, creating an interconnected manufacturing network where faults and delays can be proactively forecasted and mitigated in real time.
Furthermore, manufacturers could extend these capabilities outside the factory floor, leveraging these datasets to perform retroactive quality control (QC). If a product has reported defects, the date of production and batch number is readily available, enabling one-click notifications for anyone who purchased products from a defective batch.  
Manufacturers can also trace issues, uncovering how the defect was introduced in the supply chain or production line to improve the reliability of manufacturing workflows.
In short, smart manufacturing is a data-driven manufacturing process that leverages big data insights to control production lines through robotic process automation (RPA), cross-referencing or data-matching, and real-time alerting for line managers.
How is Smart Manufacturing Transforming the Sector?
More Consumer Control, Reduced Manufacturing Overhead
Smart manufacturing enables more than just improvements to productivity. With greater access to internal computer systems and big data sources, manufacturers can reinvent the customer value proposition and subsequent product-service portfolios. This drives competitiveness in an increasingly globalised and decentralised manufacturing market.
A customer may want a customised product. With a smart manufacturing system in place, the user could upload an image or design for the product, and have this data shared directly with the production line. This removes humans from the equation, providing a direct line between manufacturing devices and consumers. As long as the custom design is within the capacity of the manufacturing device, the custom product could roll off the production line with zero input from the manufacturer themselves.
This theoretical business process is similar to the cloud computing industry. Data centers contain hundreds of servers which users can rent from cloud service providers (CSP). In the context of manufacturing, consumers are renting production line capacity. Therefore, Smart-Factory-as-a-Service (SFaaS) could grow in popularity if manufacturers approach digitalization in the right way.
This coincides with the growing preference for direct-to-consumer (D2C) sales. As consumers demand more flexibility with their products, middle people like retailers or resellers are losing value. If a customer can communicate directly with the production line and request shipping directly from the factory, manufacturers can seize on huge opportunities to increase their bottom line and remove retail supply chain inefficiencies.
Customers get cheaper and more flexible products, and manufacturers can enjoy higher profit margins thanks to smart manufacturing—a win for everyone. For retailers, this is an imminent threat that they should be aware of. It requires them to reimagine their value proposition to avoid being side-stepped by D2C.
Predictive Maintenance, Smoother Production Lines
When manufacturing equipment breaks down, it is costly in numerous ways. Manufacturers need to pay for repairs, and production line output goes down, reducing potential revenue in the short-term. Lackadaisical asset management in manufacturing can be devastating, as shown in this ITIC study where 81% of respondents saw an hourly downtime cost in excess of $300,000.
Smart manufacturing can enable predictive maintenance to preempt these manufacturing problems. Widespread implementation of IoT sensors and devices across the entire factory environment can feed back to a centralised and continuous monitoring platform. It not only alerts in real time when a failure occurs but allows for scheduled alerts to perform proactive inspections and maintenance across the entire production line device fleet.
Physical maintenance can be booked automatically, paying for and scheduling an engineer visit to reduce the need for human input. Event-driven remediation software could even fix production line problems using real-time data streaming. 
Common faults can be mapped with codependent devices and successful past remediation actions in a self-healing framework, where an RPA tool then executes actions automatically  to reduce human input. If the RPA solutions fail to remediate, human intervention still ensures no problems go overlooked.
Predictive Big Data Analytics is the Key Enabler
Predictive big data analytics creates the foundation of this potential future in the manufacturing industry. Smart manufacturing will require a data-driven transformation of the organisation's operating model.
First comes a digital benchmarking and maturity assessment, available through tools like a Digital Enterprise Evolution Model (DEEM™). Manufacturers can leverage a database of 1.5 million anonymised data points from 5000+ companies across 20 industries to accurately benchmark their manufacturing operations against leading competitors. Manufacturers can then focus their digital transformation efforts on areas that deliver the greatest value with less capital or time investment.
Next comes business intelligence (BI). Manufacturers must define and implement key performance indicator (KPI) reporting systems aligned with their smart manufacturing approach, as well as generate visualised reports and dashboards to deliver rich insight across all operational areas. Predictive maintenance drives productivity and efficiency improvements across manufacturing workflows and systems through insight-driven decision-making. (Consider contacting a Trianz expert to learn more.)
Finally, we have customers and suppliers. Customer experience (CX) can be transformed with a more customer-centric smart manufacturing approach. Metrics like stock levels and shipping estimates can be shared in real time to give customers an accurate view of the sales journey. Similarly, data can be shared with suppliers to show trends in supply and demand, and to smoothen the material supply chain.
By sharing usable data, all participants in the value chain can become "smarter," leading to more transparent, predictable, and resilient manufacturing operations.