GM Invests in Lithium for an All-Electric Future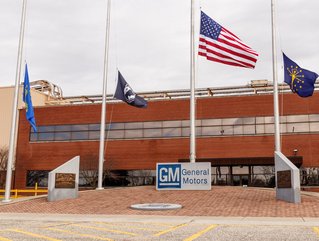 The U.S. vehicle manufacturer intends to capitalise on second-quarter success by partnering with California lithium producer Controlled Resources (CTR)
In the second quarter of 2021, GM sold 688,236 vehicles in the United States. This demand is 40% higher than that of last year, due to a rapidly recovering American economy, plenty of jobs, and optimism about the future. Though global semiconductor shortages still strain manufacturing supply chains, GM's lines have good news to share for this quarter. The Chevrolet Bolt EV claimed a record second-quarter, Buick sales rose 86% based on the Encore GX, Envision, and Enclave models, and GMC recorded its best first half since 2005. 
To build upon its quarterly success, GM intends to invest in more electric vehicles and drive demand for its all-electric Chevrolet 2022 Bolt EUV and re-designed the original Bolt. By 2025, the company aims to eliminate all tailpipe emissions from its light-duty vehicles, or those with a gross vehicle weight rating (GVWR) less than or equal to 10,000 pounds. Most EV lithium is currently processed outside of the U.S.—at least at the moment. 
GM's Commitment to Go Electric 
General Motors recently partnered with Controlled Resources (CTR), a local, low-cost, environmentally-friendly lithium producer based out of California. This is part of a larger trend to bring supply chains back home. Located in Imperial, California, CTR's Hell's Kitchen Lithium and Power development in the Salton Sea Geothermal Field will use closed-loop extraction to supply local lithium. GM will be the first beneficiary, as the first company to make a multi-million dollar investment in the project. 
At the heart of GM's all-electric strategy is its Ultium battery platform, which it plans to use to power 'everything from mass-market to high-performance vehicles'. The new lithium extraction project will complement its US$35bn commitment to EVs and will set it up well for 2022 and beyond. Explained Doug Parks, GM's Executive Vice President: 'Lithium is critical to battery production today and will only become more important as consumer adoption of EVs increases, and we accelerate towards our all-electric future'.
What's Next? 
In addition to promoting its electric vehicles, GM plans to ramp up the production of several car models. In mid-July, production of HD pickups will increase by approximately 1,000 trucks per month, while near the end of 2021, full-sized pickup production will resume in the Canadian Oshawa Assembly. From mid-May through early July, the company has also increased its shipments of Chevrolet Colorado and GMC Canyon midsize pickups built in Missouri by about 30,000 units. 
CTR's Hell's Kitchen project will start producing lithium in 2024, but that won't stop GM from leading the EV field starting now. Said Kurt McNeil, U.S. Vice President of GM's Sales Operations: 'The agility and creativity of our supply chain, purchasing, engineering and manufacturing teams, in collaboration with our suppliers and dealers, have helped us continue to satisfy customers and gain market share in some of the highest demand segments of the market'.