How are business leaders reacting to the Autumn Statement?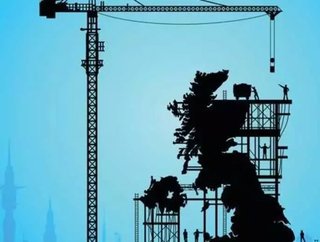 Yesterday, Phillip Hammond released this years Autumn Statement. Business executives all over the UK have been reacting since, and Manufacturing Glob...
Business executives all over the UK have been reacting since, and Manufacturing Global has compiled a collection from across varying industries.
Matthew Franey, CEO of Foxtrot Papa, has commented regarding the National Productivity Investment Fund, which is set to invest £100 million in UK autonomous vehicles testing infrastructure: "It is encouraging to hear the Government has chosen to invest in two of the most important and exciting developments for the British automotive industry. Providing additional funding for development of the infrastructure will allow us to develop better Connected and Autonomous Vehicles. Britain now has a chance to position itself at the forefront of what is the biggest area of evolution that the car industry has undergone.
"We are witnessing an exponential growth in the need to communicate the benefits of autonomy and connectivity to the consumers and it seems the Government is alive to this potential; and we encourage the additional funding that the Chancellor announced today."    
Damian Hennessey, Commercial Director at Proto Labs, said: "We welcome the investment into innovation and infrastructure announced by the government; this move will help to increase manufacturing productivity and improve our customers' ability to get their products to market more quickly."
Patricia Moore, UK Head of Infrastructure at Turner & Townsend, commented: "The Autumn Statement is also a sure sign that the new chancellor will continue the devolution agenda and sees infrastructure as a critical enabler to that. Funding of better rail links and transport projects is a strong sign that the government is fully committed to this. Furthermore, the ability of the mayoral authorities to raise finance is an interesting step in the right direction to fiscal devolution.
"We welcome the announcement that more funding is to be allocated to research and development, a driver of innovation to UK businesses. As infrastructure programmes increase in scale and become more complex, innovative management of programmes and advancement of project delivery through big data needs advancing at an unprecedented rate. The infrastructure sector must benefit from the announced R&D funding in the future and we look forward to working with our clients to develop their responses to this as well as seeing further details on the government's industrial strategy."
Jane MacKay, Corporate Business Partner, Crowe Clark Whitehill, added: "The announcement that there will be only one Budget in the Autumn of each year could go a long way to simplifying our taxes.
"The commitment to one set of changes in tax rules in any year should give taxpayers far more certainty about the rules that affect them and their decisions.  It also means that there will be time for Parliament to properly scrutinise each draft Finance Bill before it is enacted: this should avoid some of the hastily made, badly drafted and hastily unravelled changes we've seen over recent years.
"For example Finance Act 2015 introduced restrictions on Entrepreneurs' Relief where a sole trader or partner sells goodwill in their business to a company even in completely commercial situations and these changes were then redrafted in Finance Bill 2016.
"What tax payers and their advisers want is a clear and predictable tax system within which they can plan for the future.  Let's hope that HMRC will listen to the practical views of those who have to apply the tax law to everyday situations, and that Parliament will take seriously its job of making sure that our Finance Acts are clear, simple and provide the certainty that individual and business UK taxpayers need to drive growth in our economy."