How can UK manufacturers stay competitive during industry highs and lows?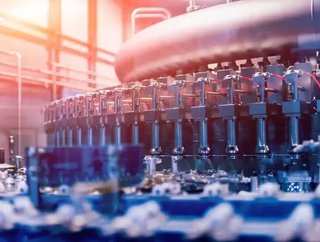 In March 2019, the British manufacturing sector experienced its best month in over a year. However, this is partially due to increased outputs and recor...
In March 2019, the British manufacturing sector experienced its best month in over a year. However, this is partially due to increased outputs and record levels of stockpiling driven by ongoing Brexit uncertainty. Therefore, despite the industry hitting a 13-month high, it's important that manufacturers do what they can to remain one step ahead. In order to do this, it is imperative that organisations adopt technologies that enable them to stay productive and agile as the manufacturing landscape continues to evolve.
Leveraging the Internet of Things (IoT), particularly Industrial IoT (IIoT) is one way to help future-proof the industry. Connected devices can rapidly improve the production flow in manufacturing plants and allow for constant monitoring of development cycles and inventories. As well as enable manufacturers to digitally disrupt sales processes and create frictionless commerce experiences to assist them in remaining competitive in this time of constant change.
What can manufacturers achieve if they revamp B2B commerce strategies aided by the adoption of IIoT?
Manufacturers can stay on top by leveraging direct selling channels
Traditional B2B sales processes are complex. They require a lot of time and effort from the buyer's side, which is far from ideal since most buyers place ease of purchase high in their decision-making process.
Fortunately, by leveraging IIoT manufacturers can remove much of the complexity around their sales processes. The technology will enable them to streamline and reduce friction, especially when it comes to frequent or routine reordering. For example, through the power of IIoT, a farmer who needs to replace an air filter in his tractor can reorder the same product he purchased in the past without having to leave the field and research replacement options.
The experience can also be further enhanced by bypassing the need for the farmer to re-enter his payment details. With his preferred payment and shipping details saved to his account he can confirm the replacement with a touch of a button. This means that valuable buyer time is not wasted, and manufacturers can build and sustain long-term relationships with their buyers, thanks to the ease and convenience of purchasing that IIoT brings to experience.
Manufacturers can implement 'Data-as-a-Service' to position them as a strategic partner
The ability to deliver analysis and real-time insights to buyers is a game changer for manufacturers. For the most part, buyers are pressed for time and do not have the resources to analyse and monitor the health of the equipment that supports their businesses. But time is only part of a challenge, as many businesses lack the resourcing and skills to turn those insights into actions.
Data-as-a-service eliminates these time and financial pressures and adds value to client relationships by providing buyers with analysis and insights at speed, which empowers them to make considered business decisions. As a result, they will see a manufacturer offering this service as a strategic partner that can facilitate their future growth, which in turn fosters long-term relationships.
 
Manufacturers can adopt a subscription services and servitisation models to survive and thrive
Subscription models also provide a huge benefit to buyers, which involves suppliers automatically sending supplies when equipment needs to be replaced. This eradicates unnecessary check-ins, meaning efficiency is massively increased, which has been proven to cut almost 20% from manufacturer's annual budgets.
There is a shift in focus from products and end solutions to offering new services and greater experiences will further enhance manufacturers' competitive advantage. This is an approach known as "servitisation."
Xerox's 'Managed Print Services' is a great example of servitisation in action. Rather than merely selling equipment, the company offers end-to-end 'document solutions' to its customers. For a typical customer such as BA, Xerox provides project management, implementation of new technology and management of third parties as one package. In 2017, Xerox reported 25% of revenue share from equipment, with the remaining share from post-sale revenue; this includes document services, equipment maintenance, consumables and financing.

It's becoming increasingly popular for companies to offer services like this, with similar services also being offered by many other servitised manufacturing companies like Airbus, Siemens and Rolls-Royce.
Agility is paramount
As with any industry, manufacturing will undoubtedly go through boom-and-bust periods.  For individual manufacturers, their fortunes will be dictated by how well and quickly they can adapt to the evolving landscape. While the past few months have been positive for manufacturing as a whole, when the industry is faced with wider economic and political uncertainty, things can take a sharp turn.

Manufacturing companies should not become complacent during periods where there is economic upturn, otherwise they risk not being able to weather poorer conditions. IIoT and servitisation are big differentiators for manufacturers and will enable companies to compete faster, more cheaply and efficiently. This is the future, and manufacturers that are too slow to embrace new technology will not bode as well against competitors. Time is of the essence – revamp your B2B commerce strategy and adopt IIoT and servitisation today. 
By John Bruno, VP of Product Management, Elastic Path