How Honda Became One of the Worlds Most Innovative Car Companies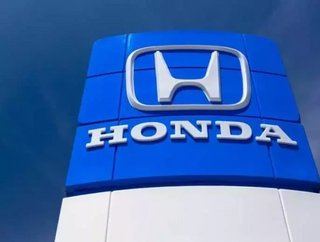 On July 31, Driving Honda: Inside The Worlds Most Innovative Car Company goes on sale. Its author, Jeffery Rothfeder explains that for decades there hav...
On July 31, Driving Honda: Inside The World's Most Innovative Car Company goes on sale. Its author, Jeffery Rothfeder explains that for decades there have been two iconic Japanese auto companies - one has been endlessly studied and written about, the other has been generally underappreciated and misunderstood. The two companies he is referencing are Toyota and Honda respectively. In his book, Rothfeder discusses what makes Honda such a successful automotive manufacturer, on a global scale.
In an article for Business Insider, Rothfeder asks the question: If globalization was supposed to be such a boon to multinationals, why are so many large manufacturers struggling to make money outside of their home markets?
"To address this puzzle, I sought to find companies that could serve as successful models for multinationals operating in a globalized commercial environment; I hoped to identify the characteristics that make an individual business more likely to generate high profit margins, innovate, behave in socially responsible ways, and be strategically creative wherever it establishes a foothold. Almost immediately, Honda Motor Co. fit the bill," says Rothfeder.
A Global Outlook From Day One
According to Rothfeder, Honda has looked outward from its home shores well before other manufacturers considered making or even selling products oversees. Its founder Soichiro Honda always believed in global expansion and famously bemoaned the limited growth opportunities in "little Japan". When the company was only a few years old, he declared that it must "maintain an international footprint" and perceive the rest of the world as its potential customer base.
His mission was soon realized, and by 1959 Honda was selling motorcycles in the U.S. and cars soon after that. In 1974, Honda launched the Civic, which was the first car to meet stringent U.S. Clean Air Act emissions standards even though other key players claimed it was not economically viable. It was also the first non-domestic automaker to successfully manufacture cars in the U.S. when it opened its Anna facility in 1982.
"Honda's aggressive early globalization strategy in the U.S. was followed by similar successful forays in other parts of the world: It was the first Japanese company to produce cars in China and its earnings record in India and Southeast Asia and other far-flung regions is the envy of the auto industry," says Rothfeder.
Due to its global outlook, Honda has achieved a great deal during its lifespan. Honda is the leading engine maker in the world with an output of more than 20 million internal combustion motors annually; it has never posted a loss in its history, and its automobile operating profit ratios of about five percent consistently top the industry. Honda's stock price has nearly doubled since September 2008, when the global economy collapsed; and its vehicles are the most durable and long-lasting of any automaker, with 75 percent of its cars and trucks sold in the last 25 years still on the road. 
What then has made Honda excel so adeptly as a global multinational? According to Rothfeder, the secret strategic sauce that distinguishes Honda from other manufacturers can be broken down into five ingredients.
1. Don't Globalize, Localize
Honda, unlike many of the world's key automotive companies, isn't controlled by a headquarters but rather allows each of its subsidiaries to operate as autonomous companies. By avoiding a top-down approach, the company allows its subsidiaries to design and build vehicles based on local demands.
Furthermore, Honda is praised for its conviction about doing it all in one place – in other words, it has engineering, design and manufacturing functions at every facility. While many industrial companies choose to keep R&D and other technical functions close to home, Honda allows each plant to take control so it can react to local preferences and consumer behavior.
2. Encourage Your Employees to Questions the Status Quo
"Honda is a questioning, knowledge-rich organization, which demands that its workers at all levels continually poke holes in the status quo. They do that through daily, often-spontaneous meetings known as "waigaya" during which decisions, large and small, are reevaluated and turned on their head in hopes of finding a better strategic or tactical choice," says Rothfeder.
Critical thinking is heavily promoted at Honda. As one of its executives said: "Waigaya to me means perpetual dissatisfaction. At our company, self-satisfaction is the enemy."
3. Don't Rely on Robots
While many of the world's leading automakers have turned to automation as a way of boosting efficiency and reducing cost, Honda has chosen a different path. Honda's factories are purposefully the most labor intensive in the auto industry, employing robots only in areas that are dangerous or otherwise obviously less fit for humans than machines.
As far as Honda is concerned, by introducing robots to every stage of the design and build process, employees become disengaged and innovation is lost.
4. Listen to Engineers
Since the company was founded in 1949 all of its CEOs have been engineers, veterans of Honda's prized autonomous research and development unit. "Reared in R&D, Honda CEOs' strengths lie in product and process innovation, primarily in designing new vehicle models and features and in conceiving fresh techniques for building them faster and better. Consequently, their success as managers is measured not by quarter-to-quarter results but instead by how well they cultivate individual creativity throughout the organization and how well they disburse Honda's unique corporate culture to its decentralized localization strategy to produce continuous innovation," explains Rothfeder.
5. Focus on Factory Flexibility
Unlike other manufacturers, Honda can seamlessly produce multiple autos on a single assembly line, one after another, and switch a line over to a newly designed vehicle within hours. By contrast, it can take months for Honda's rivals to retool a factory for a new vehicle.
One way Honda achieves this is through in-house engineering located at each major production facility, serving as an independent operation that is focused solely on local needs. This team can address any problems that arise in the flexible factory immediately.
Such an efficient and nimble factory is the Holy Grail for all manufacturers and Honda has earned high marks from auto analysts for its ability to deftly navigate this challenge. In globalization terms, the advantage Honda gains is in being able to alter production and capacity of individual models at a moment's notice, depending on local sales trends and the success of competitive brands.
Honda invented the flexible factory through an innovation known as synchronized engineering: all of the vehicles coming into a factory's assembly zones share common designs, such as similar locations and installation techniques for functions like brakes or transmission. As a result, assemblers are agnostic about which car they are building because in the factory only small variations differentiate.
Read more at Business Insider or order your copy of Driving Honda: Inside the World's Most Innovative Car Company here.