HPE helps Nanya to boost manufacturing productivity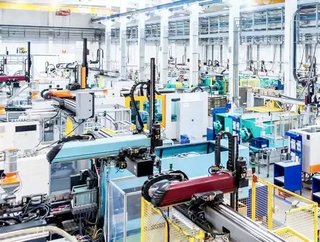 Hewlett Packard Enterprise (HPE) helps Nanya Technology Corporation (Nanya) boost its manufacturing productivity...
- the fourth largest manufacturer of dynamic random access memory (DRAM) - has selected Ezmeral Container Platform.
In selecting HPE's platform, Nanya will continue its improvement of its production yield, quality and cost by accelerating the rollout of artificial intelligence (AI) projects in its fabs.
In selecting HPE's Ezmeral Container Platform, Nanya's data scientists can instantly set up, test and deploy new AI use cases driving process improvements across its production processes, advancing the company's smart manufacturing strategy.
Why Nanya selected HPE's Ezmeral Container Platform
Committed to continuous improvement to exceed customer requirements, Nanya's DRAM technology plays a vital role in many smart devices. The company uses AI and advanced analytics as a strategic method to detect deficiencies, prevent failures, and automate processes in its Taiwan fabs.
In recent months, Nanya has been increasing its use of AI, While this has increased the sophistication and scale of its analytics, it has also increased its complexity. To centralise and simplify its processes for its data scientists, Nanya selected the HPE Ezmeral Container Platform.
In doing so, the platform provides unique capabilities to deploy and operate AI and analytics workloads, as well as consolidate its Kubernetes environment, and execute its smart manufacturing strategy to advance its operational effectiveness and its competitive edge.
"The HPE Ezmeral portfolio plays an essential role in our edge-to-cloud platform-as-a-service strategy to help our clients turn data into insights and outcomes faster. We are excited to help Nanya Technology Corporation advance its continuous-improvement approach by accelerating the application of AI in its DRAM production," commented Jon Wang, Managing Director Taiwan, Hewlett Packard Enterprise.
For more information on manufacturing topics - please take a look at the latest edition of