Hyundai confirms launch of first fuel-cell trucks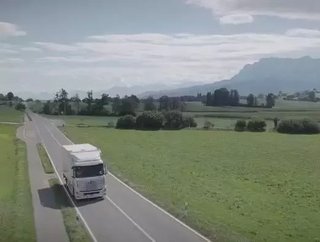 Hyundai has introduced its initial seven hydrogen-powered trucks to customers in Switzerland to launch zero-emission commercial vehicles to European roa...
The introduction of the XCIENT Fuel Cell is the official entry of Hyundai's commercial vehicles in the European market which is a landmark for the organisation's expansion into the North American and Chinese commercial markets.
"The delivery of XCIENT Fuel Cell starts a new chapter not only for Hyundai's hydrogen push, but also the global community's use of hydrogen as a clean energy source," said In Cheol Lee, Executive Vice President and Head of Commercial Vehicle Division at Hyundai Motor. "Today's delivery is just a beginning as it opens endless possibilities for clean mobility. With successful delivery of the first XCIENT Fuel Cell trucks, we proudly announce our plan to expand beyond Europe to North America and China where we are already making great progress."
The production capacity of the XCIENT Fuel Cell is set to reach an estimated 2,000 units every year by 2021 in order to support its expansion into Europe, the US and China as demand for clean mobility increases. This rise in capacity will be backed by a US$1.3bn investment in addition to a previously confirmed US$6.4bn stake in the formation of a hydrogen ecosystem to support the creation of a hydrogen society.
In Switzerland, Hyundai aims to put 1,600 trucks on Swiss roads by 2025.
Hyundai is also working with a number of parties in China with an aim to get one million hydrogen vehicles on its roads by 2030 as the country's hydrogen industry continues to grow at scale. Initially, Hyundai will zone in on China's four major hydrogen hubs: Jin-jin-ji, Yangtze River Delta, Guangdong Province and Sichuan Province. It is currently in the midst of discussing cooperative initiatives such as a joint venture with local partners.
In total, three fuel cell electric trucks are scheduled to be launched in China: a medium-duty truck in 2022, a heavy-duty truck within a couple of years as well as an additional heavy-duty truck strategically designed for the China market. Through these models, Hyundai's aim is to achieve aggregate sales volumes of 27,000 units by 2030.
Image: Hyundai Press.