IIC/CESMII: driving transformative business value with IIoT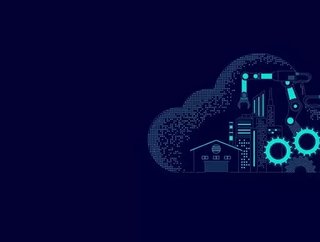 IIC and CESMII form strategic partnership to accelerate the development, adoption, and monetization of Industrial IoT (IIoT...
Following the outbreak of COVID-19, the world has seen digital transformation adoption - in a matter of months - rapidly accelerate, with McKinsey reporting that on average digital offerings have "leapfrogged of progress in a matter of months."
With executive being three times more likely to state that at least 80% of their interactions are digital in nature, businesses are striving to meet these shifting demands. 
IIC and CESMII: accelerating the development, adoption, and monetization of Industrial IoT (IIoT)
In a recent announcement made by and , the two organisations have formed a strategic partnership to "accelerate the development, adoption, and monetization of Industrial IoT (IIoT) technologies, infrastructure and solutions to deliver transformative business value for manufacturers through digital transformation."
The benefits of smart manufacturing (SM)
In adopting - at scale - smart manufacturing (SM) manufacturers stand to benefit from a strategic harmonisation of reference architectures, testbeds, knowledge, and key SM technologies.
In forming a strategic partnership the two organisations will help to accelerate the democratisation of SM in all industries and business sizes.
Activities to take place as part of the strategic partnership
Providing access to SM Innovation Platform, SM Profiles, and the SM Marketplace
Realising solution interoperability by harmonising technology components (and other elements) via coordination, collaboration, and standardisation
Aligning work in horizontal domains to be adopted in vertical domains
Providing thought leadership and knowledge exchange
"Digital transformation is at the heart of the next generation of Smart Manufacturing, bringing a host of benefits. We are looking forward to collaborating with CESMII and sharing the goal of innovation to accelerate the digitalization of industry," commented Wael William Diab, Chair of the IIC Liaison Working Group and Secretary of the IIC Steering Committee.
"Resilient manufacturing and supply chains demand a much greater degree of data and application interoperability. CESMII is committed to democratizing Smart Manufacturing technologies and knowledge to scale innovation. This IIC partnership will help us achieve those goals, establishing standard means for data modeling, information sharing and solutions interoperability," added John Dyck, CEO at CESMII. 
For more information on manufacturing topics - please take a look at the latest edition of