Johnson Controls: simplifying factory warranty processes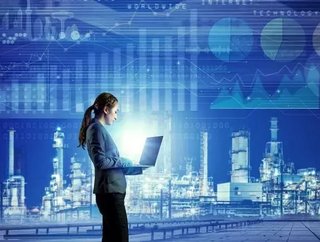 Infosys helps to simplify Johnson Controls factory warranty processes by implementing Global Warranty Solutions...
Following an announcement made by Infosys, the digital services and consulting company has successfully implemented its global warranty solutions on SAP S/4 HANA to help Johnson Controls simplify its factory warranty processes across its ducted products.
The implementation enables Johnson Controls - a leader in smart and sustainable buildings - to enhance visibility into assets and become more responsive to customers.
"Warranty management of assets in smart and healthy buildings are playing an increasingly important role at a process as well as operational level. In order to address the next generation digital needs, we partnered with Infosys to create a solution for our customers with most relevant information through Johnson Controls OpenBlue digital platform," commented Krzysztof Soltan, Vice President Information Technology - Building Solutions North America & Global Retail at Johnson Controls.
Infosys states that Johnson Controls has selected Infosys as a partner over the last two decades for its in-depth knowledge of business priorities and ability to develop best-fit solutions.
As part of their partnership Infosys replaced Johnson Controls legacy system with a global warrant platform solution that leverages the latest UI/UX technologies including SAP Fiori combined with SAP S/4 HANA.
In using these technologies Johnson Controls is said to benefit from end to end, integrated and centralised warrant processes, that offers a digital first experience for B2B and B2C customers.
"The implementation of the Global Warranty Solution on SAP S/4 is a testament to our 20-year partnership with Johnson Controls. The global warranty solution integrates seamlessly with legacy systems to harmonize business processes. Through this transformation journey, we will also help Johnson Controls develop digital strategies for warranty processes. With a comprehensive warranty solution, Johnson Controls will be able to provide digital consumers with a superior after-sales experience," added Jasmeet Singh, Executive Vice President and Global Head of Manufacturing, Infosys.
For more information on manufacturing topics - please take a look at the latest edition of