Made Smarter, North West pilot gains government backing (UK)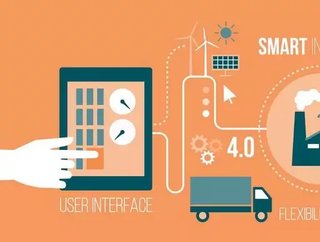 Made Smarter's UK North West manufacturing pilot gains government backing to continue its help for SME manufacturers...
Helping hundreds of UK SME manufacturers access technology and digital tools to boost productivity, growth and create jobs, 's North West pilot has gained government backing of £8mn to continue its efforts. 
"I am delighted that the Government has continued to support the North West Adoption programme. Over the last two years we have worked tirelessly to drive digital technology usage among SME makers across the North West with significant success," commented Donna Edwards, Made Smarter's North West Adoption Director.
Further funding from the government means that the initiative - which now expands into the North East, Yorkshire and the Humber, and the West Midlands - can help hundreds more manufacturers in Cheshire, Warrington, Cumbria, Greater Manchester, Lancashire, and Liverpool City Region.
"The programme has proven the value technology can bring to the manufacturing sector. We have helped hundreds of North West makers start their digital journey by providing them with specialist advice to help them select the right approach, level of investment and tools for their business. With the additional funding, we are able to continue reaching out to the region's SME manufacturers to connect them to the tools that will make an everyday difference to their businesses," added Edwards.
Since launching two years ago, the programme has engaged with 1,165 businesses in the North West to "help them join the Industry 4.0 revolution." In addition 568 have received intensive support including technology advice and digital transformation workshops, while 145 businesses have secured £3.5mn matched funding for 180 projects, leveraging £10mn private sector investments.
Made Smarter reports that these projects are expected to deliver an additional £138mn in gross value for the North West economy in the next three years, creating more than 800 jobs and upskilling 1,700 existing roles. 
For more information on manufacturing topics - please take a look at the latest edition of