Nestlé Waters is the first beverage company to achieve Alliance for Water Stewardship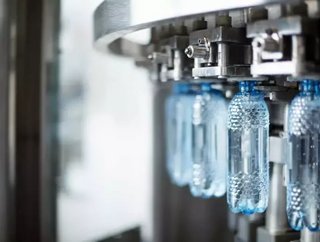 Nestlé Waters North America has achieved the Alliance for Water Stewardship (AWS) Standard – the first beverage company to meet the rigorous requirem...
Nestlé Waters North America has achieved the Alliance for Water Stewardship (AWS) Standard – the first beverage company to meet the rigorous requirements.
The AWS Standard, created by prominent conservation groups like the WWF and The Nature Conservancy, is the first and most comprehensive global standard for measuring responsible water stewardship across social, environmental, and economic criteria.
Similar to the structure of the US Green Building Council's construction standards, the AWS Standard sets global guidelines for efficient and transparent water stewardship methods at every point of production, to sale and beyond.
Nestlé Waters has pledged to certify 20 of its bottling sites to the AWS Standard by 2020, and is urging similar businesses to adopt the same practice. Only nine facilities in the world have been certified to the AWS Standard, and four of them are Nestlé Waters sites.
"Aligning to the AWS Standard puts Nestlé Waters at the vanguard of a new movement for water stewardship and conservation worldwide," said Nelson Switzer, Chief Sustainability Officer at Nestlé Waters North America. "We take our responsibility as a water steward seriously. By achieving and maintaining AWS certification at these sites, we will continue to be at the forefront of the best water resource management practices around the world."
Nestlé Waters' three Californian facilities (at Sacramento, Livermore, and Ontario) alone are projected to generate a combined savings of more than 20 million gallons of water by end of 2017. This is a result of a number of conservation techniques encouraged by the AWS Standard, including reverse osmosis, to better filter and reuse wastewater, advanced water mapping to more carefully manage the flow of water in and out of the plants, and xeriscaping to reduce supplemental irrigation on the grounds of each factory.
 "Central California has certainly experienced its share of severe water challenges over the past decade," said Sacramento Factory Manager Shawn Edmondson. "Being a good water steward is essential to our business, and maintaining AWS certification through ongoing water efficiency efforts and community engagement will continue to be our objective."
"Working closely with the community, improving the efficiency of our operations, and responsibly managing our local water resources is just part of our daily practice," said Livermore Factory Manager Mike Parnisi. "We're very proud of this achievement, and look at it as an opportunity to reaffirm our commitment to water stewardship."  
"We are excited that three facilities have now achieved AWS certification in North America, and hope that this milestone encourages more companies to adopt collaborative and transparent water use practices," said Matt Howard, Director for AWS North America. "For every facility that meets the core criteria of the Standard, we move a step closer to the goal of global, sustainable freshwater use that is socially, environmentally, and economically responsible."  
California has been a particular focus due to the various water challenges in the area, including the recent drought which lasted five years. Nestlé Waters has undertaken a number of community-based water conservation measures in the state in addition to its adherence to the AWS Standard, including partnering with the Cucamonga Valley Water District in San Bernardino County to construct a groundwater treatment project expected to restore an additional 250 million gallons of clean drinking water each year to the local water supply.