Northvolt secures US$14bn battery cell order from Volkswagen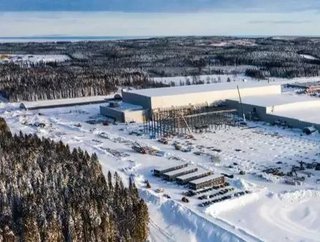 Furthering their collaboration Northvolt has received a US$14bn battery cell order from Volkswagen...
Initiated back in 2019, and have revealed the next steps in their collaborative partnership, which will place an increased focus on Northvolt's Gigafactory in Sweden.
Selected as a strategic lead supplier for premium battery cells in Europe, Northvolt will further expand its Gigafactory in Sweden to support a combined order made by Volkswagen valued over US$14bn in the next 10 years. 
"Volkswagen is a key investor, customer and partner on the journey ahead and we will continue to work hard with the goal to provide them with the greenest battery on the planet as they rapidly expand their fleet of electric vehicles," commented Peter Carlsson, Co-Founder and CEO, Northvolt.
Next steps for Northvolt and Volkswagen
The next steps planned for the collaborative partnership follows their mutual analysis on how to leverage the strengths and ambitions of the two over the next several years.
It is said that by consolidating the cell production to the Northvolt Ett Gigafactory, the partners will "achieve further economies of scale," securing the best possible cost, while enabling the lowest environmental footprint in the world for cell production.
With Volkswagen Group having plans to scale up its own battery manufacturing in Europe, Northvolt has stated that it will sell its sha re in the joint venture Northvolt Zwei in Salzgitter to Volkswagen, who at the same time will increase its ownership in Northvolt.
"Volkswagen will continue to deepen the collaboration and partnership with Northvolt. They are one of our key battery suppliers as we make the transition to electric mobility – and there is potential to expand this partnership even further," added Thomas Schmall,  Chairman of the Board of Management of Volkswagen Group Components.
To date Northvolt has secured US$27bn in contracts for key customers.
For more information on manufacturing topics - please take a look at the latest edition of