Operational Excellence in Manufacturing: Lessons to Learn for 2014's Prospective Pioneers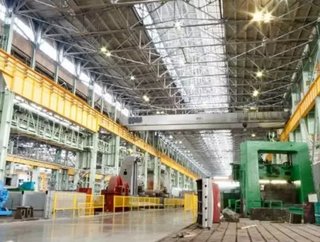 Every year since 2005, theManufacturing Leadership 100 (ML 100)awards have taken place, honouring the years leading exponents of the most recent industr...
Every year since 2005, the Manufacturing Leadership 100 (ML 100) awards have taken place, honouring the year's leading exponents of the most recent industry trends and how they've applied it to their internal processes.
The Operational Excellence category is always one of the highlights of the event, which takes place in Florida, with companies such as Ford and IBM having been listed as winners in the past, but what were the key trends to take away from 2013's achievers that the rest of the sector can take forward into 2014?
Quick Response Manufacturing
Traditionally, winners consist of those who have transformed their production processes to become more streamlined with a strong emphasis on continuous improvement, plant innovation and enhancing internal efficiencies.
Nicolet Plastics certainly ticked a number of these boxes in being named Manufacturing Leader of the Year, based largely on its dedication to operational excellence, as well as driving forward principles within sustainability, entrepreneurship and innovation to become a value-added choice within the industry.
The Wisconsin-based injection moulding company found a key differentiator through its Quick Response Manufacturing (QRM) optimisation, utilising lean systems to produce items faster from design to delivery.
Plantronics' operational model of quick customer response and logistics met similar criteria in making the winners list, backed up by its progression in telecommunications.
Sustainability
To be recognised for quality end products, companies such as New Flyer Industries have worked from the bottom up, ensuring their internal processes are as efficient as possible.
This year's ML 100 Editor's Choice is the leading heavy-duty bus manufacturer in the US and Canada and has worked across the board to improve each facet of internal operations, comprising health and safety, 5S initiatives and communications technology through its OpEX strategy developed since 2008.
"It is a privilege to be awarded such an honour in the Operational Excellence category and especially alongside some impressive companies," Paul Soubry, New Flyer President and Chief Executive Officer said following the ceremony. "It's really a testament to all the hard work and dedication that our employees put into our Operational Excellence journey every day that has us where we are today."
Lean innovation
The High Achiever award for 2013 went to the global leader of innovative orthopaedic and medical solutions,Acumed LLC, as a result of its Lean Manufacturing Transformation Initiative.
Again, this had been a work in progress over the past four years, indicating that manufacturers slow on the uptake in terms of operational excellence will already have a long road ahead in implementing core procedures deemed to rejuvenate their respective organisations.
 "The adoption and effective use of advanced technologies is playing a fundamental role in forging a faster moving, more responsive and more efficient manufacturing industry for the 21st century," said David R. Brousell, Global Vice President and Editorial Director at Manufacturing Executive in reference to Acumed's achievement. "This year's ML 100 winners exemplify a spirit of innovation that is transforming the industry into an engine of growth unparalleled in recent history. I applaud Acumed for being in the forefront of this powerful movement." 
The need for specifically tailored programmes to instill these processes into the ethos of a company is a recurring theme in infiltrating all levels of the business hierarchy, and one that Elster GmbH echoed through its 2012 Operational Excellence Programme, while serial ML 100 winner, Lockheed Martin Aeronautics Co was commended for its Replenishment Center Redesign Project.
Technology
Keeping up with manufacturing trends is one thing, but keeping ahead of the curve is a different art altogether and for a few of the winners, it was this foresight, especially in regards to technology, which impressed the ML 100 judges.
Genetech's implementation of wireless monitoring complemented its Corporate Facilities Services initiative, whileDeere & Company's partnership with SAP succeeded in receiving acknowledgement for its wireless tracking and triggers advancements.
TowerJazz was another company commended for its technological improvements in promoting efficiencies whilePlastikos went one step further in its reliance on automation via a collaboration with IQMS and its automated production labeling and tool tracking initiative.
Best of the rest
There is reason for optimism within the manufacturing industry with technological developments and increasing educational opportunities only improving future prospects across global multinationals and SMEs alike, and for those willing to put the years of transition and investment in, 2013's ML 100 winners have proved that correct implementation will pay off in the long run.
Further areas of operational excellence-excellence included work within the environment, epitomised by oil and gas company, Saudi Aramco's Environmental Protection Policy. Elsewhere, Cole Kepro International was applauded for its commitment to cost efficiencies through lean principles while Plastic Components' facility development also received special acclaim.
Whatever the choice of improvement though, the wide range of initiatives on show in 2013 will give hope to manufacturers the world over, and it may only take one of these invaluable facets, developed properly, to see them on 2014's roll of honour.