Orange Business Services: digitalisation of manufacturing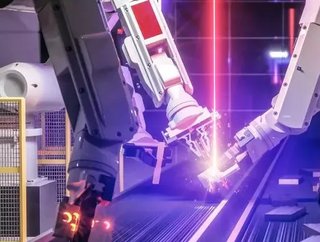 Manufacturing Global speaks to Emmanuel Routier, VP Industry 4.0, Orange Business Services on digitalisation trends and the impact of COVID-19...
Speaking wth Emmanuel Routier, VP Industry 4.0, Orange Business Services, Manufacturing Global uncovers his thoughts on the emerging trends in smart manufacturing and digitalistion, as well as the impact of COVID-19.
What trends do you see emerging when it comes to smart manufacturing and the digitalisation of its functions and operations?
Orange Business Services recently undertook a piece of research examining how the last turbulent twelve months has impacted on companies' approaches to digitalisation and examined a number of different trends across a range of industries.
First and foremost, the pandemic highlighted risks and challenges in supply chains that had a huge impact throughout 2020 on manufacturing – 83% of business leaders say they are more aware of supply chain risks than they were a year ago. Despite the development of vaccines, it will be some time before the disruption of the ongoing pandemic ceases to have a detrimental impact on our supply chains. Because of this, one of the most immediate considerations is how we can digitalise supply chains to help them run effectively and efficiently while avoiding the ongoing disruptions.
The technology asset that organisations will be looking to harness increasingly in the coming months and years will be data. Real-time data can now be captured in cost-effective ways to power better workflows that extend across an ecosystem of partners. As it stands however, just 45% of businesses are using real-time data insights to drive their operations today. We believe that this will likely double over the next two years.
Another trend that we see emerging at an increasing pace is the role of sustainability in the manufacturing industry. In our research, we discovered that around 80% of companies are investing in digital technologies to become a more sustainable business. This year, sustainability will be increasingly on top of the agenda and with COP26 around the corner, companies will be vying to highlight their own green credentials. For manufacturers, digitisation will be key to achieving their green ambitions, using real-time data and advanced analytics to monitor sustainability factors such as energy, fuel and water usage.
How has manufacturing been impacted by COVID-19 and how do you see the sector emerging from the impact?
Covid-19 hit the global economy, and it's true impact is yet to be seen. However, where the pandemic hit the hardest was the disruption it caused to our global supply chains. The impact that border closures and shipment delays had on manufacturing saw many companies either stall their production lines, or in some cases pivot to producing completely different products such as PPE as part of the global response to the pandemic.
Our recent research concluded that 39% of companies suffered a significant disruption or total collapse of their supply chains at some point in 2020 and a further 42% said they felt over-reliant on a small number of suppliers. The result of this is that nearly two thirds of companies are now looking to transform their onshore, nearshore and offshore manufacturing mix and nearly 90% are overhauling their procurement and risk management strategies.
Covid-19 highlighted the need for manufacturers to be more agile, and to have extended visibility over their supply chains at every point in order to be better prepared in the event of crises. The best option available to manufacturers hoping to emerge from this global crisis is to invest significantly in new digital processes and technologies and embrace digital transformation at scale.
For more information on manufacturing topics - please take a look at the latest edition of