The Road to Smarter Manufacturing with IoT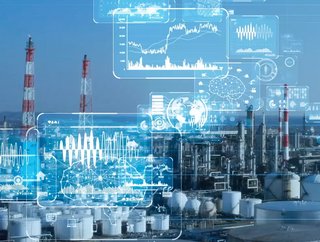 As investment grows in IoT, Dynabook and Ericsson talk us through the current trends, use cases and challenges, alongside its importance in the industry
Despite being one of the hardest-hit industries of COVID-19, facing slowed economic activity, reduced demand, and the inability to cover on-site jobs remotely, "manufacturing executives remain optimistic as the COVID vaccine roll-out raises hopes for a return to some kind of normal later this year," says David Sims, Solutions Sales Specialist at Dynabook Europe.
Over the last year, Gartner research has shown that manufacturers in response to the outbreak have "invested in IoT faster than expected," says Kyle Okamoto, General Manager of IoT at Ericsson, in order to weather the disruption, "to reduce spending, increase employee safety, improve output and create new revenue streams. Lockdowns and travel restrictions mean businesses have adapted to get things done remotely and find new ways to interact with customers. Product manufacturers (OEMs) are the major drivers of IoT adoption. In fact, Gartner expects that by 2022, 75% of OEMs will use their IoT solutions to sell new services or consumable offerings to their customers."
While it's difficult to determine the length of time it will take for manufacturers to recover, Sims emphasises that "it's likely digitalisation - focused on facilitating greater efficiency and automation of production - will drive manufacturing's return to profitable growth." Echoing Sims' words, Okamoto adds, "we're seeing strong trends among manufacturing companies to digitise their business processes, both in connecting their sites and connecting their products."
How IoT is Being Used in the Manufacturing Industry
From wearable technology to digital twins and predictive maintenance, IoT can be deployed in a number of ways to help manufacturers make their operations smarter; Okomoto lists some of the ways Ericsson has helped manufacturers enable IoT in their operations: 
"IoT in manufacturing will continue its forward momentum with the proliferation of 5G (public and increasingly private), AI, cloud and edge computing, leading to new use cases – e.g. human-machine interaction on the factory floor and service personnel out in the field interacting with consumer/product end-users through AR/VR. We can also expect to see greater impacts of data analytics when disparate systems along the supply chain become more integrated, leading to truly seamless visibility across the supply chain," says Okamoto.
The importance of IoT and how manufacturers can drive smarter operations
When it comes to driving smarter manufacturing operations with IoT, Okamoto breaks down the benefits into three categories: 
Agility: this includes not only operational flexibility and efficiency but also responsiveness to demand/market changes and shorter time-to-market.

Advanced operations:

automation with data analytics to reduce production errors, provide predictive maintenance, and improve worker safety, for instance.

Intelligence:

timely insights to make decisions on both day-to-day operations and on new products/services/business models to grow revenue.
"One of IoT's great strengths is that it generates huge amounts of data which can then be used to make smarter decisions. Using tools like artificial intelligence (AI) and machine learning (ML) in conjunction means manufacturers can leverage insights from collected data to increase efficiencies and speed up the rate of development, while at the same time reducing errors and ensuring the highest quality of production," says Sims. 
Challenges for IoT Adoption in Manufacturing
Challenge 1: Security 
This is a top concern for all industries, not just manufacturing. More connected devices equal more attack risks. Cellular technology outperforms other connectivity technologies as it has a built-in security mechanism based on the proven 3GPP standards. Plus, our global IoT Accelerator platform has a global core network that has built-in security solutions around threat detection and mitigation and traffic analysis, ensuring we prioritise security for our enterprise customers and telecom service provider partners.
Challenge 2: ROI 
Businesses need to justify investments and realise returns, and to that end, we have developed business calculators to help enterprises quantify the benefits of IoT so they can embrace change with confidence: Manufacturing calculator. For instance, we can demonstrate that the payback period for using AR in manufacturing is less than three years.
Challenge 3: Technology Fragmentation
Technology fragmentation with many moving parts to consider, including chipsets, devices, networks, platforms, applications – all of which need to be orchestrated appropriately with simplicity and governance. As this environment scales, having simple and API-driven capabilities to manage this ecosystem is where Ericsson's IoT platform is focused.
"While IoT in the manufacturing industry has been on the cards for some time now, it will see renewed importance as we emerge from the pandemic," says Sims, who further explains that by introducing newer concepts alongside AI and ML, like edge computing solutions, manufacturers can "gather, analyse and redistribute vast data sets and assist in turning them into actionable insights. Particularly beneficial for the sector, it also offers a solution to relocate data processing closer to the IoT device at the edge of the network, eliminating lag and therefore reducing incidences of network-related failure."
Ultimately IoT will have an important role to play in the manufacturing industry both now and in the future. "As soon as businesses realise the full potential of IoT – from enabling efficiency savings to delivering the needs of individuals – they will transform everything from design to production. Not to mention the impact the COVID-19 pandemic has had on everyone's daily lives and how introducing technologies like IoT will enable seamless plant operations while keeping employees protected with fewer people on site. 
"Digital transformation obviously doesn't come without extra investment, and the manufacturing industry has been on the cusp of a new digital-first era for some years now. However, while a lot of manufacturing organisations have embraced digitalisation to date, the pandemic may serve as the catalyst for more wide-scale adoption in this area," concludes Sims