Smart Factories: The Future and the Present of Digital Twins
By Jason Hill, Partner at Reply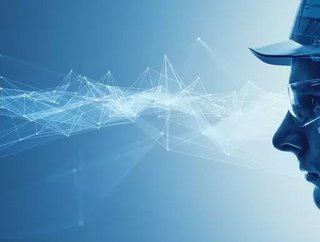 Jason Hill, Partner at Reply, provides his insight into Digital Twins and reveals why they're revolutionising modern manufacturing...
We are in a new world for the manufacturing industry; an industry which was already experiencing an enormous amount of disruption and change a year ago has been completely reinvented by COVID-19.  Almost overnight, supply chains were undone, demand dried up for some products and ballooned for others, employees were forced to distance or couldn't come to work at all.
One outcome of these challenges has been a greater demand for digitally agile processes to help manufacturers meet current demands and better prepare for the uncertain future. One solution they have been turning to has been the introduction of cognitive and intelligent processes. These open the possibility of a wide range of enhancements which will permanently transform the manufacturing sector.
This progress is not without its challenges. With increased automation, companies must also learn how to leverage the potential of advancements such as the Internet of Things (IoT), cloud computing and machine learning. One method that will be invaluable in facing these challenges, both in the present and the future, is the concept of the Digital Twin.
A Digital Twin is a near-real-time representation of the physical attributes of a factory, product, or process. Through connecting objects generating real-time data, a digital footprint of a product, from design to production can be developed. Data can be processed and aggregated based on a range of criteria and presented in various forms depending on specific use-cases. Over time, an evolving digital profile based on historical and current behaviour emerges, leading to the development of richer models and realistic measurements of a system's inherent unpredictability. 
In the past, it was not feasible, both technically and economically, to handle the volume of data required to generate realistic digital copies of an object. However, the costs of computing, storage and bandwidth have now dropped dramatically, enabling the rapid collection, aggregation and analysis of data, generated by connected, smart technologies.
A well-constructed Digital Twin can facilitate the simulation of possible scenarios and predict possible outcomes, allowing companies to try new strategies out digitally before rolling them out in the real world. Not only does this save valuable time, but it can also help to identify possible flaws with a strategy before it is deployed and can cause issues.
A Digital Twin is not only useful at the start of the production process but all the way through. By analysing the performance of machines and the quality of a product at each stage of production, processes can be optimised to make better products at lower costs. In addition, Predictive Maintenance can alert staff to potential breakdowns, allowing for issues to be averted before they happen through the near-real-time tracking of components.
As part of this process, factory machines can also receive updates to their software and configuration wirelessly, eliminating the need for some levels of on-site support, and allowing for a centralized team to perform service tasks at multiple sites simultaneously, even in remote locations. Something which is increasingly important with frequent national lockdowns around the world.
We are already seeing Digital Twins being applied in many manufacturing sectors. For example, Reply is already working in the automotive industry with Digital Twins designed to help proactively monitor the logistics function. Digital Twins can be used for a variety of car models, generations and configurations to model the number and type of microcontrollers, sensors and actuators as well as installed software components. Reply can track production activities through a network of RFID antennas that log information on each new component box. Manufacturers can use a digital twin to harmonise the various data models and automate the process of data collection. This allows scientists to access data points (such as vehicle speed) without having to know the technical details of the specific platform.
Digital twins can also be used as a monitoring system for a fleet of assets in a factory. Thanks to individual signal sensors, alarm logs and complex state machines, manufacturers can now track a number of KPI's including the overall equipment effectiveness (OEE). The OEE describes how well a machine is utilized relative to its capacity. If it scores a poor value on this metric signal, it indicates that machine maintenance or process optimization is needed. Additionally, alarm logs can help users understand technical problems with individual machines and utilise alarm patterns to improve performance.
By connecting different systems and processes, a product can be tracked and monitored through its entire production lifecycle. This opens the window to process optimizations, higher quality goods and reduced costs. With processes growing ever more complex, the Digital Twin offers a unique opportunity to gain control of an entire system.
Digital Twins have the potential to fully transform the manufacturing industry and solve many of its greatest challenges to maintaining productivity. This is equally true in the wake of a major world event like the current pandemic or for something as routine as introducing a new supplier or process change. Manufacturing is an early adopter of this new technology, but we will likely see this advancement spread to other industries as sectors look to survive and prosper during turbulent times. Ultimately, Digital Twins are here to stay, and early adopters will lead the way for a new digital world that mirrors and enhances the physical.