Smart manufacturing: 5 ways to mitigate financial risks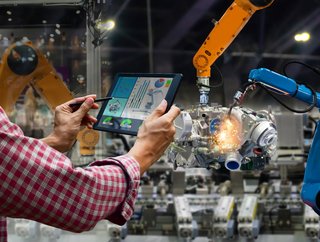 Mitigating financial risk with smart manufacturing solutions
Discover five ways Chief Financial Officers (CFOs) can mitigate financial risks to be smarter in their manufacturing operations
According to Accenture, 53% of CFOs worry that the finance function is reactive or that their data and information sharing process is not streamlined. While only a few decades ago actionable intelligence didn't exist, today it is possible to gain real-time insights from data in all areas of the manufacturing process from production to supplier performance.
By leveraging this real-time data, CFOs can better manage risk and become a digital enterprise. See below five ways to mitigate risk:
1. Real-time visibility into finance metrics
With 93% of executives believing that digital is critical to achieving strategic goals, those that turn their data into insights gain a competitive advantage and improve connections with customers.
Other benefits include faster response times; improved and data-driven decision-making; supply chain disruption management; risk management; and new business opportunities.
2. Improve control over quality and compliance
When operating in a highly regulated industry, quality and compliance are an integral part of the process. Having a digital production and quality system embedded within the process streamlines and improves accuracy.
Smart manufacturing helps to reduce the cost of compliance; automate data collection; and control both cost and risk by identifying and remediating issues.
3. Minimise the impact of supply chain disruptions
According to CIPS supply chain disruptions such as COVID-19 and geopolitical tensions cost US and EU businesses up to US$4 trillion in 2020. Smart manufacturing solutions help organisations gain agility and responsiveness, reduce the negative impact of disruption, and react more quickly and effectively.
4. Reduce production downtime
With estimations that unplanned downtime costs manufacturers between 5% and 20% of productive capacity, those with digital systems can gain access to meaningful and real-time data on the impact of downtime, opening more options and having the ability to act faster with greater effectiveness and lower costs.
5. Improve the success of new product introduction
With 25% of total revenue coming from the launch of new products, having smart manufacturing capabilities can help accelerate new product launches, reduce the risk of delay, and keep projects and the company as a whole on financial track.
"CEOs and boards increasingly want CFOs to not only deliver a finance an organisation that gets the numbers right, but also partner with them in shaping the company's strategy," stated Deloitte.
*************************************************
Check out our free upcoming virtual event, Manufacturing LIVE, 6th December 2023.
For more insights into Manufacturing - check out the latest edition of Manufacturing Magazine and be sure to follow us on LinkedIn & Twitter.
Other magazines that may be of interest - Healthcare Digital.
*********************************************
BizClik is a global provider of B2B digital media platforms that cover 'Executive Communities' for CEO's, CFO's, CMO's, Sustainability Leaders, Procurement & Supply Chain Leaders, Technology & AI Leaders, Cyber Leaders, FinTech & InsurTech Leaders as well as covering industries such as Manufacturing, Mining, Energy, EV, Construction, Healthcare + Food & Drink.
BizClik, based in London, Dubai & New York offers services such as Content Creation, Advertising & Sponsorship Solutions, Webinars & Events.