Smart Manufacturing: SME Manufacturing Spotlight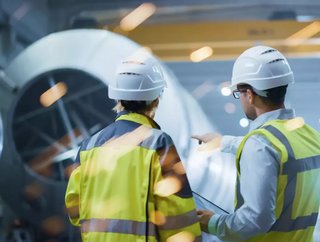 Manufacturing Global takes a look at the latest funding rounds secured by startups and SME companies in the manufacturing industry
Vekor
French automotive electronics company - Vekor - has recently raised S$118mn in a financing round co-led by EQT Ventures and Renault Group. Other participants included the French government, Auvergne-Rhône-Alpes Region, Schneider Electric, Arkema, Tokai COBEX, and EIT InnoEnergy. 
Vekor plans to utilise the money to scale the company and start the construction of the Vekor Innovation Centre (VIC), located in Grenoble, France. The VIC will become a pilot line for battery cell manufacturing and will include testing facilities, module prototyping, and a research and development (R&D) centre.
As demand for electric vehicles grows, Vekor will provide training opportunities for engineers and technicians, and strives to be part of a new wave of gigafactories planned across Europe.
HIVE Ventures
Founded in 2014, HIVE Ventures is driven by its mission to catalyse the global Armenian tech ecosystem by investing in startups led by Armenian entrepreneurs.
In its inaugural seed funding round the firm secured US$13mn to boost the adoption of artificial intelligence (AI) innovation in Taiwan and Asia. 
"The strong participation in our inaugural fund attests to our firm's and the LPs' commitment to [building] a world-class AI innovation ecosystem in Taiwan. Through it, we aim to help realise the innate potential of Taiwanese solutions, which will be crucial in ushering a new age of technological innovation in Taiwan—which will then be used as a platform to drive through more innovation in the region beyond," said Yan Lee, Founding Partner, Hive Ventures.
FloLive
Israeli startup FloLive - provider of connectivity solutions for global IoT chipset and device manufacturers - has raised US$37mn in its latest funding round. 
Led by Intel Capital with participation from existing investors  Qualcomm Ventures LLC, Dell Technologies Capital, 83North, Saban Ventures and Arie Capital, FloLive plans to utilise the funding to strengthen its technology stack, upgrade its global network to 5G, and build a global SIM2Cloud offering.
The University of Waterloo
Helping over 90 businesses commercialise advanced manufacturing technologies, as well as provide training and outreach for 1,500 students, research associates, and industry personnel, the Federal Economic Development Agency for Southern Ontario (FedDev Ontario), is supporting the University of Waterloo with US$8.2mn in funding. 
"This funding is instrumental in capitalizing on an unprecedented interest in additive manufacturing tech adoption in Canada. It will be used to scale up research and development activities and move them into more mature stages of the product development cycle and stimulate technology transfer to achieve tangible economic benefits for SME partners," stated MSAM assistant professor Mihaela Vlasea.
Edbro 
Securing £10mn working capital facility from Shawbrook Bank (with support from FRP, specialist advisory firm), Edbro - a market-leading manufacturer in on-vehicle hydraulic systems - plans to use the capital to help unlock some of the global development opportunities available.