South Dakota: A state with huge manufacturing potential
By ​​​​​​​South Dakota Governor's Office of Economic Development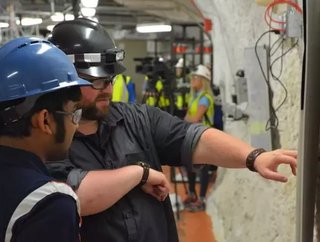 When people visualise the next hot-spot for a high-tech manufacturing boom, a small rural state such as South Dakota might not be what be comes to mind...
When people visualise the next hot-spot for a high-tech manufacturing boom, a small rural state such as South Dakota might not be what be comes to mind. But it should.
In South Dakota, a symbiosis of leaders in education, business and state and local governments is harmonising to educate the next generation of savvy high-tech leaders and connect this eager talent pool to a new breed of companies that are changing the face of technological and manufacturing industries.
The South Dakota School of Mines & Technology (SD Mines) provides a talented group of hard-working scientists and engineers. Founded in Rapid City, S.D., in 1885, the university specialises in STEM (Science, Technology, Engineering and Mathematics) education and research. On average, the small school enrolls about 2,600 students, which is larger than engineering departments at many universities. SD Mines has a student-to-faculty ratio of about 15:1. The school boasts job placement of more than 97% and an average beginning salary of more than US$61,300. Beyond this, the university gets a high return on research investment, with a faculty that is three times more inventive than the national average.
"For starters, South Dakota is an amazing state. Our statewide population totals less than one million, and to some, our small size would seem like a barrier. In reality it's a major advantage," says Mike Ray, communications manager for SD Mines. "Our pro-business climate, combined with easy access to top government leaders and a culture that supports innovators and entrepreneurs, forms a solid foundation for a new manufacturing and technology boom."
The university's work at the Sanford Underground Research Facility (SURF) in nearby Lead, S.D., is an important piece of the puzzle. Major projects such as a billion-dollar investment in the Deep Under Ground Neutrino Experiment (DUNE) are yielding opportunities for spinoff high-tech companies and continued long-term growth potential for the region.
Perhaps one of the university's most notable partnerships is the spin-off company VRC Metal Systems. The company develops and utilises a cold spray technology process that involves spraying metallic powder at an extremely high velocity onto a variety of surfaces to repair damage. This next generation repair process, which has earned recognition at a university, state and national level, continues to gain traction. VRC has partnered with the 28th Bomb Wing at Ellsworth Airforce Base about 10 miles east of Rapid City to further develop this technology for repair of aging military equipment. This technology has the potential to save the military millions of dollars in costly repairs. 
Joseph Wright, founder of the university's Entrepreneur-In-Residence Programme, says it is another partnership contributing to the manufacturing and technology boom. World-class business executives, many of whom are alumni of SD Mines, work closely with the school's Office of Economic Development (OED) to help guide budding entrepreneurs on the path to successful commercialisation. In fact, many of the startups facilitated by SD Mines have gone on to compete in the South Dakota Governor's Giant Vision Business Competition. SD Mines students and faculty have won this contest more than any other school.
"Our students and faculty have always been innovative," says Wright. "Researchers at SD Mines disclose inventions at a rate of one per every $900,000 spent on research on campus, which is three times more efficient than the national average of one invention for every $2.7mn spent on research."
SD Mines start-ups have also gained national, and even international, attention. According to its website, Nanopareil, winner of the Governor's Giant Vision Business Competition in 2014, produces cutting-edge separation media composed of functionalised nanofibers. The highly advanced and proprietary process creates efficiencies and economics in the biopharmaceutical, water treatment, desalination, blood products, and air purification industries. Wright adds that Nanopareil's technology was voted "Buzz of BIO" during the BIO International Convention in San Diego, Calif., in 2017.
"I know it sounds cliché, but I really think this boom is just the tip of the iceberg," he says. "From product development to manufacturing and software engineering to marketing, our Entrepreneurs-In-Residence specialties run the gamut of talent, and it's helped accelerate further commercial development. It's an exciting time to be an entrepreneur in South Dakota."
Rapid City boasts so many other successes. One of which is B9Creations, a 3D printing manufacturer that recently expanded into an 18,000-square-foot manufacturing facility.
B9Creations CEO Shon Anderson touted the partnership the company has with the university and state and local leaders during the company's ribbon cutting in January 2019.  
SEE ALSO:
"There really is no better place to do business than in South Dakota," Anderson says. "Whether it's access to working capital, off-setting the cost of new equipment or hiring an intern, the relationship we've built with the universities and the local and state economic development agencies has been paramount to our successful growth."
The company's portfolio continues to evolve as well. Because of its intricate and delicate 3D printing technology, B9Creations sparked an early partnership with jewelry designers. Today, it has expanded into university research, medical device, dental and other industries as well. And because of its tight-knit partnership with SD Mines, three of B9Creation's mechanical engineers who came from the university agree their career is what it is today because of the opportunities and connections the university has to companies across the nation.
"Mechanical engineers always seem to share the same story of how they took 'that one thing apart as a child to find an easier, or more efficient way,' and that's what drove me to be a mechanical engineer," Ross Barney adds. "SD Mines partners with more than 150+ companies that lead to more than 82% of students landing an internship in their field of choice before they graduate, and I think that's absolutely phenomenal."
Taylor Topping and Cody Cooper, an industrial engineer and mechanical engineer, respectively, from the university agreed. Topping and Cooper said the university's guidance, opportunities and connections have made finding a career in manufacturing not only doable, but rewarding, as well. They also noted that with the help of some incredible advisors and resources and the availability of opportunities provided made choosing this career path so easy.
Still, as the manufacturing industry continues to grow and evolve, Wright says the future is anyone's guess.
"Take cell phones for example. Our smart phones have a professional-quality camera, GPS, a tape measurer and level, an alarm clock, a phone book and thanks to apps, it can do just about anything. The only thing we can't do is eat it," Wright laughs. "Think back to 10 years ago, you probably wouldn't even be able to imagine a fraction of what we can do with our cell phones."
"The point is, now that manufacturing is becoming so technologically advanced, the future of the industry probably can't even be predicted and to me that's exciting.".
That's why Sara Byre, marketing specialist for South Dakota Manufacturing & Technology Solutions, says it's about getting in front of kids early on.
"We find it's critical to reach middle-schoolers because they haven't made their career decision yet," Byre said. "Our Dream It. Do It. competition is a great outlet for students to be paired with local manufacturers. They gain an awareness and appreciation for modern manufacturing and STEM careers, seeing past the assembly line work and 'lifting the veil' on the technology and robotics aspect that these skilled-careers require."
The Dream It. Do It. Competition has grown steadily since its launch in 2016, and Byre says the involvement and enthusiasm continues to grow.
"It's rewarding to see the impact it's having on our students and gives our purpose and mission momentum," he says.
South Dakota's manufacturing boom may not be a sonic boom, but nevertheless its efforts and impact are going global. From a premier business to a passion that burns hot, the future of technological manufacturing is a bright one in South Dakota. And we're nowhere near done.