Time for more sustainable practices in manufacturing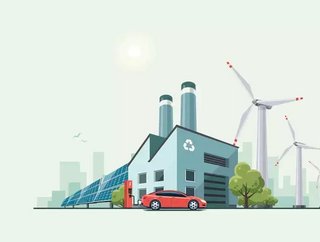 Phil Chambers, CEO and co-founder at Peakon, discusses the need for sustainable manufacturing processes. The UK is the ninth largest manufacturer in th...
Phil Chambers, CEO and co-founder at Peakon, discusses the need for sustainable manufacturing processes.
The UK is the ninth largest manufacturer in the world, with the sector employing more than 2.7 million people. However, UK manufacturers have been grappling with a skills shortage in recent years. As of 2019, 81% of manufacturers were reporting difficulties finding people, according to a survey conducted by the British Chambers of Commerce. 
If organisations in the sector want to position themselves as employers of choice, and attract the highest skilled talent, they need to demonstrate that they share in the values, and understand the expectations and concerns of  their current and prospective employees. While Covid-19 is currently front of mind for most employees, our research indicates that these other, long-term expectations and concerns still exist among employees  – and should not be ignored.
Earlier this year, we observed a growing number of manufacturing workers were raising the topic of climate change and sustainability with their employers in their Peakon surveys.  An analysis of over 14 million employee comments from across 160 countries revealed a huge 595% spike in climate-related comments from employees in the manufacturing sector in 2019. This jump – almost six times steeper than any other industry – meant that manufacturing workers went from being among the least vocal on this issue, to among the most vocal in the space of a year.  
Employees want leaders to take action
Employees from around the world, and across all industries, were more concerned about sustainability and the environment in 2019 than they were in 2018, our study found. 
Comments on environmental issues increased by 85% among UK employees in 2019, and 52% globally. The most prevalent words in these comments included: 'Plastic', 'single-use' and 'carbon footprint'.
Generation Z employees – the workplace's youngest members – led the discussion; there was a 128% surge in climate-related comments from this generation in 2019. However, there were also strong year-on-year increases among Millennials and Baby Boomers – 62% and 59% respectively. The uplift indicates a shift in priorities among people of all ages.
It's imperative that business leaders recognise this. As companies worldwide come under pressure to reduce emissions and introduce more ethical practices, the uptick in employee concern  is telling.  It reveals a growing desire to  work for organisations that demonstrate a duty of care for the environment. This is perhaps a point of even greater sensitivity for employees in the manufacturing sector, which is still shaking off its tough, industrial image.
A way forward
The manufacturing sector must engage in a continuous dialogue with employees if it is to properly  understand and address the concerns and expectations of its current and future workers. A failure to address employee concerns leading toward a greener planet will only result in frustration and disengagement. In the worst case scenario, employees might look for employment elsewhere.
To address the current climate, companies must:  
Be communicative: It's important to establish a two-way conversation with the workforce. This will   help organisations to create shared  goals – that all parties are keen to see tackled. This can boost employee buy-in and engagement.
Be responsive: The manufacturing sector may not have all the answers for how to best address this global issue. However, responding to employee feedback and being clear on what steps are being taken will ensure that all stakeholders feel heard and valued. 
Be transparent: Being open and honest with employees on your practices and progress  will help establish trust. Let your employees know what the company is aiming to achieve, how it is planning to achieve it, and when by.  
In 2020 and beyond, organisational positioning on social and environmental issues will become an increasingly important yardstick by which businesses are measured. This will influence both consumer and employee perception of a business. Today's businesses need to understand that every employee is also the consumer with an increasing awareness and care for the environment, and the planet. 
Professionals seek out and opt to work for organisations that have clear values and strategy to minimise their environmental footprint. Organisations that ignore the growing appetite for environmentally conscious businesses risk struggling to retain and attract top talent, and may find it harder to bounce back when the Covid-19 crisis is over. 
SEE ALSO: 
For more information on manufacturing topics - please take a look at the latest edition of Manufacturing Global.