UK government to boost aerospace manufacturing with £90mn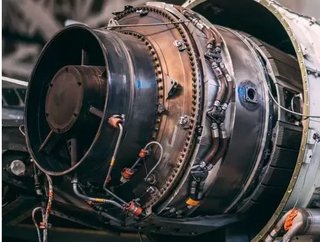 UK government announces plans to boost aerospace manufacturing in the country with a £90mn investment in five projects...
With plans to invest £90mn in five innovative aerospace projects, the UK government reports that the projects will revolutionise aerospace manufacturing in the country, as well as secure 1400 jobs. 
"Manufacturing is at the very heart of UK industry, and innovative processes will ensure that the UK is at the forefront of global efforts as we develop technology that can power a green aviation revolution," commented Minister for Business Paul Scully. 
Aerospace Technology Institute Programme
Via the Aerospace Technology Institute Programme, the funding provided by the UK government aims to improve manufacturing in the aerospace industry by developing technology to make production lines quicker, more efficient, and more cost effective. 
It is said that these investments will safeguard the UKs manufacturing sector, as well as ensure that it remains competitive in the aerospace market as the industry recovers from the impact of COVID-19.
"A particular focus of the project proposals is on creating lightweight materials and parts that will reduce how much fuel is used and that can be adopted onto future hybrid and electric planes. This will help the wider aerospace industry build back greener as it innovates and adapts to more sustainable travel over the next few decades," added Scully. 
Projects receiving funding include:
GKN Aerospace-led ASCEND (Bristol)
Renishaw-led LAMDA (Gloucestershire)
Q5D-led LiveWire (North Somerset)
"Net Zero aviation is the future and this cash injection will boost capabilities as we look to build back greener and make businesses sustainable in the future. We are committed to working closely with industry, including through the Jet Zero Council, to accelerate the development of new aviation technology and Sustainable Aviation Fuels to help us realise net zero flight," Aviation Minister Robert Courts.
For more information on manufacturing topics - please take a look at the latest edition of