The UK steel, pharmaceutical and transport manufacturing industry are receiving a £30mn investment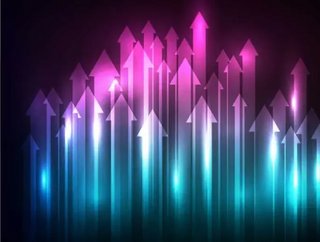 Three new research and innovation hubs are set to support the British manufacturing sector amidst growing geopolitical and economic uncertainties, and o...
Three new research and innovation hubs are set to support the British manufacturing sector amidst growing geopolitical and economic uncertainties, and open up new opportunities within steel, pharmaceutical and transport manufacturing.
Funded by the Engineering and Physical Sciences Research Council (EPSRC), part of UK Research and Innovation (UKRI), the £30mn (US$39mn) investment will see the hubs connect with industry leaders, such as Rolls Royce, Siemens and more, who will work alongside research teams to drive new, digitally led, sustainable innovations within steel production, bio-manufacturing, and electrical machinery.
The EPSRC is the main funding body for engineering and physical sciences research in the UK. By building the knowledge and skills base needed to address scientific and technological challenges, the Future Biomanufacturing Research Hub (FBRH) will receive £2mn co-funding from the Biotechnology and Biological Sciences Research Council (BBSRC). Funded by government, BBSRC invested £498 million in world-class bioscience in 2017-18.
Led by Professor Nigel Scrutton at The University of Manchester, alongside spokesmen at Imperial, UCL, Nottingham, the UK Catalysis Hub, IBioIC and CPI, it will develop new technologies based on industrial biotech to deliver efficient, sustainable and innovative bio-based manufacturing in three key sectors - Pharmaceuticals; Value-added Chemicals and Engineering Materials.
Industry Minister Richard Harrington said: "This investment brings together world-class researchers and leading manufacturing firms to help revolutionise how key industries like steel operate in the future. These developments will help us build a smarter, greener and more efficient manufacturing sector in the UK which is a key part of our modern Industrial Strategy to harness the opportunities of clean growth creating more high-skilled jobs."
Professor Lynn Gladden, EPSRC's Executive Chair, added: "There's a real need to mesh fundamental research with our manufacturing industries. By doing so we can ensure that research is relevant to industrial need but also that UK businesses can be in touch with the latest developments in their fields."
See also
The SUSTAIN Manufacturing Hub will be led by Professor David Worsley at Swansea University, and has been co-created by the five major UK steel producers (Tata, Liberty, British Steel, Celsa, and Sheffield Forgemasters) and the three principal Universities that have significant expertise: Swansea, Warwick and Sheffield.
The hub will work to deliver academic leadership in steel innovation, influence policy and work with existing hubs and accelerate the implementation of research findings through to manufacture. The investment will complement its aim to radically transform the carbon intensity of the process of producing the world's most widely used advanced material and at the same time tailor its application to emerging manufacturing opportunities for electrification of transport, manufactured buildings and sustainable packaging.
Lastly, the Future Electrical Machines Manufacturing Hub will look to put UK manufacturing at the forefront capturing increased value in the electrical machine supply chain and deliver substantial environmental benefits. Led by Professor Geraint Jewell at the University of Sheffield, with spokesmen at Newcastle University and the University of Strathclyde, it will address the challenges in the production of high value electrical machines within the aerospace, automotive, premium consumer and energy sectors, alongside leading industry players, such as Siemens, Dyson Limited and Hoganas AB.
"The rapid move towards the electrification of transport and the surge in renewable energy generation is making this an exciting time for the manufacture of electrical machines in the UK. This is the first activity to combine electrical machines expertise with a broad range of manufacturing research expertise in a long-term programme of research at scale," commented Professor Jewell.
Professor Keith Ridgway, founder and Executive Dean of the AMRC, stated: "The Hub will play a crucial role in addressing key challenges around the manufacture of electrical machines and we're delighted to be part of a strong, collaborative team whose combined talents and capabilities are at the very cutting edge of advanced technologies and digital manufacturing research.