Vestas is set to build a new turbine assembling facility in Geelong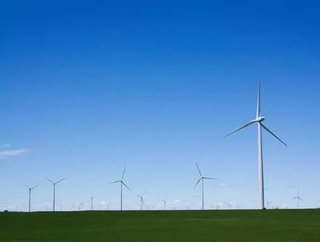 Sustainable energy provider Vestas is set to invest in a new turbine assembling and testing facility in Geelong, Australia. Set to be developed at Vic...
Sustainable energy provider Vestas is set to invest in a new turbine assembling and testing facility in Geelong, Australia.
Set to be developed at Victoria's former Ford Motor factory, it will form part of its new collaboration with Marand Precision Engineering.
The new turbines will serve Tilt Renewables' Dundonnell wind farm and Global Power Generation's Berrybank wind farm, which will be located nearby. Tilt has revealed that the new wind farms will have the ability to serve all of the nearby regions, with the new factory spanning 3000 square metres. The partnership will also see the assembly of drivetrains and hubs.
The news has been met favourably as the energy sector increasingly turns towards the utilisation of renewable energy sources, where it will support Victoria's New Energy Technologies Strategy. The investment will also lead to new job opportunities, where local citizens will gain new skills, and will solidify the business' aim to ensure Geelong remains a significant manufacturing and renewable energy hub.  
"As one of the largest beneficiaries of the new Turbine Assembly Facility, we are very pleased to contribute to the creation of new manufacturing jobs, as well as training opportunities for people in the City of Geelong and south-west Victoria," stated Tilt Renewables Chief Executive, Deion Campbell.
SEE ALSO:
"Vestas is committed to building new skills in the local workforce in Geelong, and with our wind turbine component assembly and testing capability, we are helping build on Geelong's background as a heavy manufacturing hub and use that to establish a renewable energy hub," commented Clive Turton, Vestas Asia Pacific President.
"In Marand, we are partnering with an experienced manufacturing service provider with outstanding capabilities and skilled personnel. Their experience in automotive, aerospace, defence and rail industries meet all of our requirements around quality and technical expertise."
"This partnership shows how our transition to renewable energy is good for the environment and good for the economy – creating demand for local manufacturing skills and significant investment in the local supply chain," added state energy minister, Lily D'Ambrosio.
Establishing strong partnerships across its operations, Vestas is also set to collaborate with Federation University's Ballarat Renewable Training Centre to deliver training and employment opportunities for wind turbine technicians, as well as Deakin University's Carbon Nexus to look at ways to ensure wind turbine blades become stronger and more productive, Renew Economy has reported.
Upon completion, the factory will commence operations in 2020.