Volkswagen/Brose develop joint manufacturing venture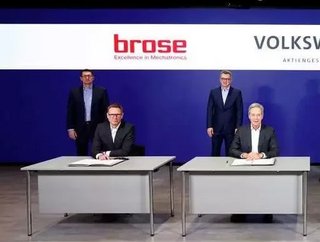 Volkswagen and Brose have entered into a joint venture to develop and manufacture vehicle interior structures and solutions...
Following an announcement made by , the company reports its latest joint venture alongside .
Details of the joint venture
In establishing the joint venture, The Brose Group and Volkswagen will develop and manufacture complete seats, seat structures, and components, as well as solutions for vehicle interiors. 
In addition, The Brose Group will acquire half of Volkswagen's subsidiary - - with both companies holding a 50% share in the planned joint venture. Brose will take over industrial leadership and consolidate the joint venture for accounting purposes.
The mission
While it is still pending standard closing conditions and antitrust law approvals. The aom of the joint venture is to be global leaders in the vehicle seats market. The joint venture will begin by expanding its business with the Volkswagen Group, followed by capturing a significant share of business from OEMs that are not part of the Volkswagen Group. 
SITECH sales in the current fiscal year
SITECH anticipates sales of €1.4bn during the current fiscal year, from its workforce of more than 5,200. By 2030, the joint venture expects to double its business volume to €2.8bn, as well as its employees to expand to 7,000.
"Brose and SITECH are bundling their expertise in the new company and preparing for future developments in the market for vehicle seats and interior solutions. Current trends such as e-mobility, cross-system connectivity and autonomous driving are changing the requirements for tomorrow's interiors. The vehicle interior is developing into a mobile living space that blends conventional demands on comfort and safety with new, flexible and personalized design options," states . 
For more information on manufacturing topics - please take a look at the latest edition of