3M has announced its decision to convert to renewable energy with immediate effect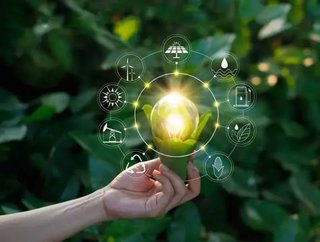 Amassing $33bn in sales, global manufacturing and technology leader 3M has illustrated its commitment to utilise 100% renewable electricity at all its f...
Amassing $33bn in sales, global manufacturing and technology leader 3M has illustrated its commitment to utilise 100% renewable electricity at all its facilities around the world, beginning with its own headquarters. It filters into its ambitious 2025 goals, where the business has also been listed on the Dow Jones Sustainability Index for close to two decades.
"3M is flipping the switch to becoming powered 100% by renewable energy," stated 3M CEO Mike Roman in a recent press release. "We are continuing to step up our leadership towards a more sustainable future – in our own operations, and in solutions for our customers."
3M's transition to 100% renewable electricity at its headquarters will increase the company's total global renewable electricity sourcing by more than 5% to approximately 30% and further help the company reduce its greenhouse gas emissions. 3M has recorded a 68% reduction in greenhouse gas emissions since 2002, while nearly doubling its revenue. The company will also become the largest company in Xcel Energy Inc's service area across eight Western and Midwestern states to convert to 100% renewable electricity.
 "We applaud 3M's leadership in making a bold commitment to 100% renewable energy. Xcel Energy is proud to partner with 3M because we both share a drive to innovate and a commitment to reducing carbon emissions and protecting the environment,'' commented Chris Clark, president, Xcel Energy-Minnesota, North Dakota, South Dakota.
SEE ALSO:
The move forms part of 3M's strategic focus on science for climate with the aspiration to innovate to decarbonise industry, accelerate global climate solutions and improve the company's environmental footprint. As part of its global goal, the company has also joined the RE100, a global leadership initiative led by The Climate Group in partnership with Carbon Disclosure Project (CDP). The initiative brings together influential businesses committed to sourcing 100% renewable power for their worldwide operations.
"By joining RE100 and switching to 100% renewable electricity globally, 3M is building sustainability into its business growth strategy and showing the two go hand-in-hand," added Helen Clarkson, CEO of The Climate Group. "Seeing such a large manufacturer commit to 'go all in' on renewables to produce sustainable new products is an encouraging step forward. Big brands like this can influence positive action from other companies and customers and accelerate the clean energy transition around the world."
As a global manufacturing and technology company that produces thousands of diverse products, 3M is committed to accelerating global renewable energy adoption and to transparently sharing progress along the way.
Furthermore, 3M recently announced its commitment to build sustainability into the pipeline that produces its products and technologies. At the UN Climate Conference (COP24), 3M introduced its first formal requirement that a Sustainability Value Commitment be included in all new products introduced beginning in 2019.
At the same time, the company continues to support the global renewable energy sector by producing solutions for customers that improve the reliability and efficiency of renewable energy, including solar and wind. Last year alone 3M's products helped customers avoid more than 13mn tons of greenhouse gas emissions.