48% of SME Manufacturers Expect a Swift COVID-19 Recovery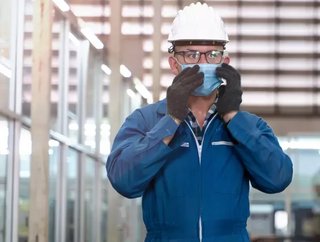 Manufacturing Global looks at the latest findings from South West Manufacturing Advisory Service (SWMAS) and Manufacturing Growth Programme (MGP)
Launched in April 2021, South West Manufacturing Advisory Service (SWMAS) and Manufacturing Growth Programme (MGP) began the UK's largest survey of SME manufacturing companies. The aim of the survey was to record trends in performance, confidence levels across the sector, and how companies are supporting their stuff during COVID-19.
Specifically, The Manufacturing Barometer looked to understand how the pandemic has accelerated new working practices and if they have unearthed potential operational benefits, as well as determine if remote working has increased productivity, lowered overheads, and'or created a better work/life balance. 
"Although COVID-19 has presented a number of challenges, we are interested in finding out if manufacturers have adopted any positive changes as a result," said Nick Golding, Managing Director of SWMAS.
"This quarter's Manufacturing Barometer will provide valuable insight into the new processes businesses have implemented over the past year and if they could lead to permanent changes to traditional working practices. We know that manufacturing will always require some level of on-site production, but could virtual meetings replace face-to-face discussions to save time and travel? Are businesses planning more investment in digital manufacturing? Responses to this quarter's Barometer will help us understand the future plans of SME businesses across the sector and enable us to identify the support they require."
Key findings from the report
49% of SME manufacturers are trading at reduced levels, compared to pre-COVID-19 positions 

48% of respondents expect to return to, or exceed, their pre-COVID-19 position within three months

24% reported that they had no need for recovery following the outbreak of COVID-19, instead they are doing better than ever 

18% they had no need for recover as their operations had been consistent

Over the next six months:

54% of manufacturers expect their sales turnover to increase, 46% expected their profit to increase, 53% expect their staff numbers to increase, and 51% expect their investments to increase

80% of respondents have utilised the furlough scheme over the past year

27% of respondents do not expect to return to predominantly on-site working

35% of SME manufacturing leader plan to offer flexible working hours in order to promote healthy work/life balance, with 32% planning to offer the option to alternate between working from home and being on site

Currently 58% of SME manufacturers believe their digital infrastructure is sufficient to support future plans, however, 18% are unsure and 20% believe that their infrastructure isn't sufficient