5 minutes with Tue Beijer, founder of STILRIDE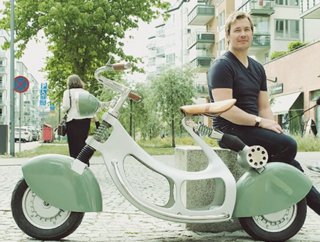 Tue Beijer, founder of industrial technology company STILRIDE talks sustainable manufacturing, technology with potential & reducing waste in the sector
"My name is Tue Beijer and I am the co-founder and CTO at STILFOLD: an industrial technology start-up rewriting the design rules for sustainable manufacturing using origami-inspired steel folding and robotics.
"As any startup founder will probably find, my role is incredibly varied and no two days are the same. The e-mobility arm of the business is called STILRIDE, and my principal focus at the moment is bringing STILRIDE's first product to market: an "origami" e-motorbike called the Sport Utility Scooter One (SUS1). I'm working closely with our team of engineers and designers to put the finishing touches to the design and production process, so that the bike is ready to go on sale next year.
"I'm also heavily involved in developing our specialist technology, which is the linchpin of STILFOLD and enables us to build almost anything out of steel using minimal materials and components, using robotic arms which can fold steel over curves. The technology has lots of potential, so we're currently working hard to refine the tech and build a roadmap for exploring new applications and partnerships in a strategic way."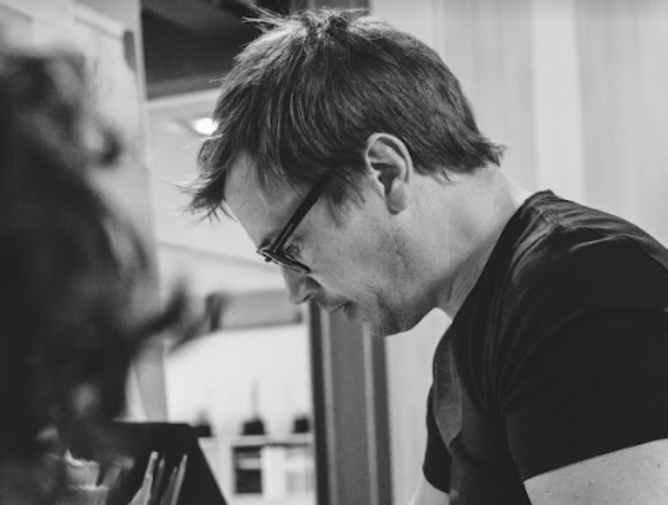 What is STILFOLD?
"STILFOLD is the name of our company, but is also the name of our manufacturing technology. Essentially, this technology involves software which enables designers to create folding instructions to build a desired product/structure by folding steel over curves. The software programmes specialist attachments for robotic arms to carry out the folding process. This results in light, strong and durable structures, created using minimal materials and components. We like to call the process "industrial origami" and it can be used to create all manner of structures, big and small. We're currently using it to build the SUS1, but it could also be used to create the foundations of buildings, wind turbines, semi-trailers for trucks… the possibilities are endless.
"We've specifically designed the technology so that it can be easily integrated into existing manufacturing infrastructure. We simply need to supply manufacturers with our software and robotic arm attachments for them to be able to use the technology to build."
Is waste a problem in the manufacturing sector?
"Manufacturing is one of the most polluting industries on the planet, responsible for 6.3bn tonnes of greenhouse gas emissions each year and a quarter of global waste. The industry is also responsible for 50% of all natural resource extraction worldwide. This is staggering. In the UK, you use around 400m tonnes of materials for manufacturing and construction each, and roughly 100m tonnes becomes waste.
"It's clear that we need to introduce innovative new manufacturing solutions to minimise the waste created during manufacturing and construction, but also to rethink the materials we use and how we use them, to make them easier to recycle at the end of their lifecycle."
How are you making manufacturing more sustainable?
"The first thing we're doing is to do with materials. We're exclusively using recyclable steel to build our products, as it has a number of properties that lend themselves to greener manufacturing. Firstly, steel is light and strong, meaning when it's folded strategically over curves it doesn't require lots of additional components, or to be reinforced using stamping, welding or joining, to build strength. Secondly, steel is easy to recycle, meaning we can use recycled steel to build our products, but can also easily recycle products at the end of their lifecycle (this will be made even easier by the few additional components we use: the steel remains pure).
"The second key thing is the STILFOLD manufacturing process itself: by using strategic folds to produce things, we produce far less waste and use fewer materials. Already, our first electric scooter requires 70% fewer components than traditional plastic models and its climate impact is 50% reduced.
"The final element is distribution. Flat sheet metal is easy to source globally, which means this technology is incredibly easy to scale; products can be built close to the end consumer, by local manufacturers, using local steel, powered by our tech. This is a huge leap forward when it comes to cutting the carbon footprint of manufacturing, by eradicating the need to ship large structures or finished products all over the world."
What does 2023 have in store for you?
"Next year we plan to bring our first e-motorbike to market, which will be a huge milestone. We'll also be busy delivering on some exciting projects we announced this year: we're working with Polestar to help them build the world's first climate-neutral car, and we're working with Swedish space innovation startup I.S.A.A.C to explore how STILFOLD could be used in space.
"Next year, we're keen to continue pushing the boundaries of our technology and to grow our team, to help us bring our big ambitions to life."