ABB's Enterprise Software Portfolio Boosts Cloud Influence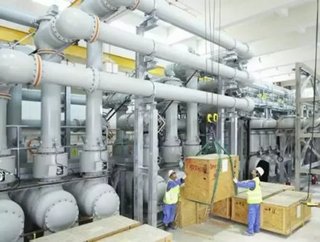 ABB is showcasing new developments in its enterprise software portfolioatVentyx World Americas, 2014, the customer conference currently underway in Orla...
ABB is showcasing new developments in its enterprise software portfolio at Ventyx World Americas, 2014, the customer conference currently underway in Orlando, Florida.
The advances include a new user-centred interface (UX) for key applications in its energy and mining portfolios and the availability of asset-management solutions as a cloud-based offering to customers.
Also announced was a new partnership between InStep Software and Ventyx to bring predictive monitoring capability to the Company's Asset Performance Management solution.

The intuitive interface of the new UX enables operators to focus on their core responsibilities, rather than worrying about how to operate the tool.
By combining operational technology (OT) with Information Technology (IT), Ventyx software converts large volumes of data, generated by increasingly intelligent infrastructure, into actionable information that can be easily accessed via the UX.
By presenting this information to operators via customised graphical interfaces, the UX enables users — from field crews and control centre operators to company executives — make better-informed decisions and run their operations more effectively.
Ventyx's cloud-based software solutions s flexibility and helps users optimise capital expenditure across applications. By offering Software as a Service (SaaS) through the highly versatile medium of the cloud, Ventyx can also offer its asset management solutions at reduces hardware costs to the customer and key mining solutions as a "pay-as-you-go" service, making it particularly suitable for SMEs.
Ventyx's new partnership with InStep Software, a leading provider of predictive monitoring software, will combine InStep's PRiSM software for predictive monitoring with Ventyx's Asset Performance Management solutions, delivering a comprehensive platform for reducing unplanned stoppages, optimiszing maintenance costs and increasing equipment availability.

Acquired by ABB in 2010 to strengthen the existing Network Management business, Ventyx portfolio helps customers improve the performance of their operations, from plant automation through network, asset and workforce management.
The solutions minimise the risk of failure and enhance safety and equipment availability to avoid unexpected breakdowns and optimise capital expenditure. They also help customers to navigate the complex regulatory environments in which many of them operate. 

As software now plays a central role in most of the world's critical infrastructure, ABB's unique combination of IT and OT, software and hardware, and deep industry expertise from a single provider brings significant advantages to customers.