Accenture: the state of cloud for industrial companies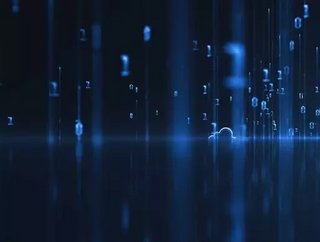 Manufacturing Global looks at Accenture's report on the value case for cloud adoption, and why it's imperative for organisations to adopt the tech now...
"To ride out the disruption created by COVID-19 and thrive in the post-pandemic world, industrial CEOs must embark on a program of reinvention," comments Accenture.
Within the report, Accenture highlights eight themes that are supporting accelerations for industrial companies, three of which directly related to cloud technology.
1. Growth, now & next
To retain and attract customers in the future, Accenture explains that industrial companies need to "urgently accelerate the move to service-driven revenues and resilient service operations," increasing them to 30 to 50% of revenue by 2030.
Such demand challenges will see industrial organisations finding cloud platforms essential to enable as-a-service models, "providing options for pay-as-you-go/outcome-based models for new markets and segments with infrastructure that can scale, expand and shrink as required," adds Accenture.
Cloud can also be vital for predictive maintenance for smart connected products, as well as enable a remote field workforce to address customers needs in real time, remotely and securely. "As products become smarter and more connected, cloud can be leveraged to stand up infrastructure, systems, and processes to monitor Internet of Things (IoT) device data for anomalies and alerts, and proactively provide real-time services to customers," says Accenture.
2. Speed (smart connected products & services)
In order to increase resilience in the supply chain, visibility must be "extended far beyond the boundaries of an organisation's four walls," comments Accenture, who continues to explain that, "industrial businesses are critically dependent on a network of suppliers, which often reach beyond primary suppliers to secondary or even tertiary suppliers." 
To increase resilience this extended supply chain network needs to be integrated to create greater operational visibility, which cloud can provide.
In addition industrial companies can also benefit from the use of AI and machine learning within their cloud platforms for real time demand-sensing and forecasting insights to further increase their supply chain resilience. 
3. Cost (Fit for Purpose)
"From an IT operations perspective, migrating on-premises applications to the cloud should be a priority for industrial companies seeking to shift from capital to operating expenditure.," states Accenture, who reports that cloud can provide financial flexibility, the ability to increase or decrease infrastructure capacity, and the capacity to onboard new partners faster. 
Finally Accenture highlights the need for industrial companies to achieve seamless integration, as well as provide interoperability for new modern manufacturing capabilities that leverage IoT on production lines. "To achieve this, they need to evaluate cloud models for manufacturing execution (MES) and product life cycle management (PLM) systems, which can provide speed and agility."
For more information on manufacturing topics - please take a look at the latest edition of