Accenture: top four innovation challenges in manufacturing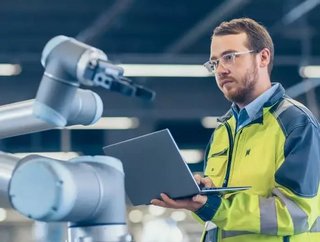 Manufacturing Global details the four biggest challenges the manufacturing industry is facing, when it comes to digital innovation. "Innovation is kn...
Manufacturing Global details the four biggest challenges the manufacturing industry is facing, when it comes to digital innovation.
"Innovation is known to impact much more than the direct bottom line of the product in which it is implemented," highlighted Jorge Guzman, Assistant Professor of Business at Columbia Business School in Accenture's report on Scale Digital Innovation Like a Champion. "Besides net income for a specific product or service, innovative work also changes the capabilities of a company to tackle the future and helps them try new ideas that could be risky, but potentially highly profitable."
While there are huge benefits to innovation and digitally transforming operations in order to exceed customer needs and expectations, the process does not come without challenges. When speaking to executives within the manufacturing industry, four key issue were repeatedly ranked as the top barriers for scaling proofing of concepts
Defining digital value 
When it comes to adding digital value, 'value' can mean different things to different people. It is important for leaders to define and align on what it is they want to deliver to avoid the conflict to flow down the company, which can be deeply problematic.
Aligning with middle management
In order to build, execute and scale up pilots and innovate efficiently, top management needs a vision for middle management to ensure that the company doesn't fall short of its goals. 
SEE ALSO:
Syncing talent pools with IT assets
Currently, a lot of manufacturers are battling the challenges of legacy IT tools and solutions, as a result new systems upset business processes, requiring investment in organisational change and technology. 
"Digital technology today not only imposes new work structures but also requires new business models and rapid adjustments to accelerate innovation. The new work, delivery and business models require a new mix of skills, culture and governance that will deeply change existing organisations. Without those complementary investments in organizational change, the technology simply cannot deliver tangible results," commented Nicolas van Zeebroeck, Professor of Innovation & Digital Business, Solvay Brussels School of Economics & Management, Université libre de Bruxelles.
Aligning in-house innovation with the digital ecosystem outside
Finally, there needs to be an alignment between in-house innovation designs, with the agile digital ecosystem outside 
"Many large businesses in the EU are going after agility, sometimes obsessively so, to prepare their organisations for an ever more digital future," van Zeebroeck said. "The first step is often to set up some agile team or digital office that springs new ideas or solutions. But most of them have a very hard time scaling these initiatives internally and externally. In many firms, agility remains an abstract concept that should apply to teams, but it's not entirely integrated and applied by the top management itself, where it should start."
For more information on manufacturing topics - please take a look at the latest edition of Manufacturing Global.