Airbus and International SOS collaborate on drone cargo medical delivery systems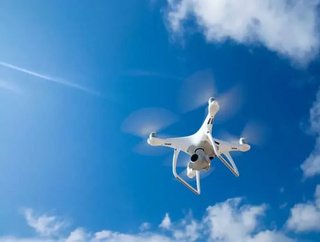 It has recently been announced that European company Airbus has signed a Memorandum of Understanding (MOU) with International SOS to drive the developme...
It has recently been announced that European company Airbus has signed a Memorandum of Understanding (MOU) with International SOS to drive the development and subsequent study of harnessing aircraft or unmanned systems, such as drones, to deliver medical cargo and supplies.
Under the agreement, Airbus will work to define and install such reliable aircraft or unmanned aerial medical cargo deliveries as part of its International SOS MedSupply services.
MedSupply deploys medical supplies, specialist medical care and equipment to meet the requirements of preventive health programme or in support of a medical emergency in urban and remote locations. The studies will therefore look into both urban to rural and ship to shore deliveries.
The MOU will also encompass the safe, secure and enterprise drone delivery for hub to hub distribution of medical cargo, which will be developed in accordance with local regulatory bodies.
"We hope to develop a viable business partnership where we can assist International SOS with unmanned medical cargo delivery. This means using our cutting-edge technology to potentially save lives, and transform the medical and travel security industry," said Dirk Hoke, Chief Executive Officer, Airbus Defence and Space.
Arnaud Vaissié, CEO, Chairman and Co-Founder of International SOS, added: "Bringing together the Airbus expertise in securing aerial deliveries, and our global infrastructure assisting clients worldwide, is a clear move towards a greater efficiency.  
"We are always striving to provide our clients with excellent customer service and this innovative venture will enable us to look into furthering our capabilities and enhancing our service."
See also
Potential medical cargo delivery pilot cases are being explored in Singapore and Indonesia, and Airbus and International SOS will work with the local civil aviation and maritime authorities in both countries to develop these capabilities. If successful, this could be extended to International SOS operations globally.
Other potential areas of cooperation under the MOU include support for mobile hospitals, space and satellite services.
The news follows on from the launch of Zipline in 2016, where the company partnered with the Rwandan Ministry of Health to launch the world's first drone delivery system to deliver urgent blood supplies to transfusion clinics across the country, saving thousands of lives in remote areas.
This year, the company is now building on its success by expanding into Tanzania, where it has sought to collaborate with Michigan based supply chain specialists LLamasoft to deliver 2,000 deliveries each day, carrying life-saving blood supplies, vaccines, alongside HIV medication and blood-testing kits across the country.
"Zipline works with the aviation authorities in each country so that we can adhere to no-fly zones," explains Sid Rupani, LLamasoft's Regional Director:
"If a large batch of valuable vaccines is held at the health facility and there's a power outage, then there's a high risk of spoilage for those vaccines. Introducing smaller, more frequent deliveries, the amount of vaccine being held at the health facility is small. It's actually possible that you can get better performance for no additional cost."
Retailers such as Walmart and tech giants Amazon and Google are also exploring the use of drone delivery across a number of industries to cater to ongoing consumer demands, fully bolstering not only manufacturing, but the transport and logistics industry.