Are we revolting or evolving? How the UK can keep up with Industry 4.0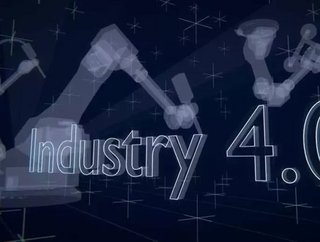 The fourth industrial revolution is upon us. Everyones talking about Industry 4.0, named by the German government as part of a high-tech strategy projec...
The fourth industrial revolution is upon us. Everyone's talking about Industry 4.0, named by the German government as part of a high-tech strategy project. UK industry has previously proven adept at revolutions, and many of today's industry leaders have already acknowledged the importance of getting Industry 4.0 right. But UK businesses need help from the top to tackle the challenge created by the speed of change and requirement to embrace complete interconnectivity throughout the supply chain.
A knowledge-based revolution
The number 4.0 refers to previous industrial revolutions. It's generally accepted that the first one started at the end of 18th century with the introduction of mechanical production facilities powered by water and steam. In the early 20th century mass production was enabled by assembly lines and electrical energy. Since the 1970s it's been about IT and automation. This new industrial revolution is different: it is all about business intelligence and interconnectivity, with additional 'buzz' around robotics and artificial intelligence sparking the imagination of sci-fi fans and business leaders alike. While manufacturing's three previous significant milestones have been based on manufacturing processes and the factory floor, this revolution is knowledge-based.
Where the challenge lies
The majority of UK manufacturers, according to a report from accountancy and business advisory firm BDO LLP in association with the Institution of Mechanical Engineers, recognise that the fourth industrial revolution will have a big impact on the sector, resulting in smarter supply chains and production processes. Essentially, it will change the way businesses interact with customers and supply chains.
However, BDO's research found that only 8% of UK manufacturers have a significant comprehension of how it will actually look in their business. It also highlights that a third of manufacturers are at risk of falling behind global competition thanks to inadequate investment in Industry 4.0-related technology or processes over the last two years. More worryingly, a quarter of people have no plans to invest in this area in the next two years.
It's time for a plan
The British manufacturer's organisation, EEF, has identified the need for support and guidance and has published a helpful report, The 4th industrial revolution: a primer for manufacturers, which outlines a three-part process: the first being discovering how Industry 4.0 applies to your business. The second involves the adoption of new solutions and testing new practices. The third phase will be the real revolution: when it all comes together in a strategic, interconnected model.
On the right track
Many businesses are already in phase two, striving for Industry 4.0 objectives of increased productivity, better data analysis, increased competitiveness and lower manufacturing costs. Our own customers, for example, have been working with big data, cloud computing and analytics for several years.
Some businesses are further down the line. The auto industry in particular has been at the forefront of just about every manufacturing innovation for more than a century, from just-in-time delivery to shared platforms to robotics. It has also led the way in computer-based technologies to streamline the design process, make manufacturing more efficient and manage supply chains. In fact, automakers have consistently led in a number of key areas related to business intelligence.
For businesses that feel they are not ready, it's worth looking at what technologies constitute 4.0 and considering how they fit with the organisation. Most manufacturers will find that they are already deploying elements of big data, cloud computing and analytics, sensor, augmented reality, 3D and robotics. Following EEF's process, those businesses should look at each of these implementations and consider how they can interconnect them and use the derived data.
Here are some examples of how Industry 4.0 can be applied in real life:
1. Robotics
Does the business use robotic devices on the factory floor? Combined with sensor networks and IoT- enabled devices, these robots gather information about the factory environment such as humidity and acoustic levels, which can be used to create alerts regarding machine effectiveness and safety.
2. Data analytics
Data analytics makes up another component of Industry 4.0. From the factory floor, workers can use data analytics to help shape the future of design and development and marketing of a product. By using tools, such as ideo in the showroom, businesses can gather evidence of behaviour of prospective customers, such as what products are they spending most time looking at, which can be fed into marketing and product design.
3. Augmented reality
Then there is the application of augmented reality; no doubt service engineers are already using tablet computers to find repair information about a machine they are looking after. But this use of technology can be extended by overlayin the information with AR software, to literally bring the job in had to life. Combined with tablet, smartphone or IoT enabled-devices, the engineer can look at a machine, recognise the problem, and then repair it with greater speed and efficiency. If you take it one step further, the connected robot can carry out the work itself. 
Evolve or revolt?
As with any major change, there is fear: of the unknown, the speed of change, the risks involving return on investment or network vulnerability. 73% of those surveyed by BDO expressed concern that Industry 4.0 will increase the risk of cyber security breaches in their business and less than half of these felt their IT infrastructure would be able to prevent them. These fears cannot be allayed overnight: revolution means big change, and a business needs to be ready - technologically, financially, culturally and, as it is a knowledge-based revolution, mentally.
The fourth industrial revolution may turn out to be more of a rapid evolution, with businesses adapting their processes over time and making a step change at the final stage. However they approach it, the boards of UK manufacturers and the government do have to put Industry 4.0 on their agenda and work together to change business models and the industry itself, rather than simply upgrading technology.
By Martyn Davies, Director Product Management, Rocket Software