Bain: Top 10 digitally innovative manufacturing consultants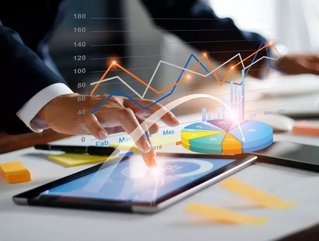 Having featured in our Top 10 Digitally Innovative Manufacturing Consultants in Manufacturing Global's July Magazine, we take a closer look at Bain...
As one of the world's leading consulting firms, Bain provides domain expertise, tools, diagnostics, benchmarks, third-party specialists and best practices to achieve immediate value today and build towards a long-term vision. Bain collaborates with Bosch, a member of the Bain Alliance Ecosystem, to provide a state-of-the-art approach to holistic digitalisation. By working together, Bain and Bosch Connected Industry deliver solutions for the operational business and support during implementation. 
From procurement and cost management to supply chain efficiency and digital transformation, Bain strives to work with firms across a broad range of industrial sectors to solve a broad range of management challenges. Helping companies to generate real results today and create a strategy that can endure well into the future, Bain's advanced manufacturing experts provide organisations with deep experience in the aerospace, defence and government services, airlines and transportation, automotive, forest products, paper and packaging, infrastructure, construction, machinery and real estate industries.
Bain offers:
Proven track records
Bain has helped some of the world's greatest companies become sharper, smarter, better versions of themselves for 45 years and its clients outperform the market four to one. Bosch Connected Industry bundles Industry 4.0 software and services for networked production and logistics under the name Nexeed. Customers benefit from the experience of over 280 plants globally. Bosch Industry Consulting draws on an experienced pool of experts from several industries as well as production and logistics. As a result, customers receive practical solutions for practical applications with a focus on concrete customer benefits.
Strategy informed by real-world experience
The mix of Bain's comprehensive expertise in strategy consulting, across all industry sectors and in all parts of the world, with Bosch Connected Industry's invaluable perspective as a creator, user and distributor of Industry 4.0 solutions results in digital operations solutions tailored perfectly for your production and business processes.
A comprehensive approach
Working together, Bain and Bosch Connected Industry doesn't just address innovative networking concepts as they apply to all facets of manufacturing, but can also apply the right digital strategies to indirect and support functions, including quality management, HR, finance and IT, to ensure the right level of enterprise integration.
A collaborative spirit
Bain and Bosch Connected Industry work its customers to accurately assess the current digital status of plant networks. The organisations determine which technologies to implement and which to leave out which results in transparent and efficient production in a connected network.