Big data is the fourth industrial revolution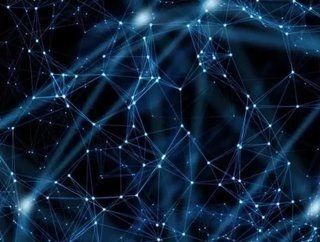 Dynistics Managing Director, Robert Dagge shares insights from the FT Future of Manufacturing Summit Britains manufacturing sector has just posted its...
Dynistics Managing Director, Robert Dagge shares insights from the FT Future of Manufacturing Summit
Britain's manufacturing sector has just posted its strongest growth in over two years. Latest figures show that export orders have increased at their fastest rate since January 2014 and factories have also taken on more workers, with employment rising for the second consecutive month. However, the export benefits of a weakened pound will not last forever, and so, as the manufacturing sector continues to evolve, this year's FT Future of Manufacturing Summit looked at how big data analytics, advanced robotics, the Internet of Things (IoT) and additive manufacturing are shaping the economics of production and distribution within the sector.
With the opportunities big data brings referred to as the Fourth Industrial Revolution in manufacturing, the estimated £57bn boost to the industry over the next five years will be driven by gains in efficiency through the use of big data analytics. The winners will be those who can adapt, embrace technologies and respond to new demands. But are manufacturing companies making the most of the new technology at their disposal to not only identify the problems but solve them and affect the bottom-line results?
This was the subject debated at the FT Future of Manufacturing Summit held in London on 4th October, which brought together senior business leaders and policy makers including Andy Palmer, CEO, Aston Martin; Zoe Webster, Head of High Value Manufacturing at Innovate UK; and Andrew Liveris, chairman and CEO of Dow Chemical Company. Discussions included what manufacturers must do now to adapt, shape and harness the technological revolution; how they can best prepare to face the challenges that lie ahead and benefit from the optimisation and increased revenue sources that digital capabilities deliver; and finally, after Brexit, what is the way forward for manufacturing?
Manufacturers have always had to innovate to differentiate themselves from the competition and gain an edge. While Aston Martin currently uses a single robot at its car factory, its chief executive, Andy Palmer said there would be more investment in production technology in the coming years, including 3D printers that can manufacture specialist components. While, for years, Aston Martin has eschewed robots on its production line, the company is now preparing to embrace robotics in order to extend the brand and drive revenue and profit growth. This will also enable them to expand on increased demand for personalisation, for example by customising their hand-stitched seat fabric.
Indeed, customisation is at the heart of the changing shape of manufacturing; the traditional model of 'business-to-consumer' is making way for a more contemporary structure of 'consumer-to-business-to-consumer'. As part of this evolution, it is critical for manufacturers to manage that process and understand the intelligence of the data presented to them. The industry is already notably playing catch up so to successfully deliver the customisation expectations of today's consumer, manufacturers must adopt technologies that can successfully support them in doing so.
Rodney Brooks, founder and CTO of Rethink Robotics spoke about the rise of automation in manufacturing. Designed to work alongside humans on the factory floor, their robots are at the forefront of a new wave of industrial automation where machine learning and artificial intelligence are embedded, and new tasks can be taught without the need for complex programming. And coming in at around $30,000, they have the advantage of being accessible to SMEs who may never previously have had automation in their factories, and can now make a return on investment within just a couple of years.
These new advances in automation, robotics and software engineering technologies are eliminating demand for large teams of low-skilled, relatively inexperienced workers based in remote places. As a result, there's been an increase in the nearshoring of many manufacturing processes. While this presents a huge opportunity for those organisations that can adapt quickly and embrace the change, for many SMEs in the manufacturing space, processes are still governed by ad hoc technology which prevents them from utilising data to its full potential. As Andrew Liveris, chairman and CEO of Dow Chemical Company put succinctly in his 'rewire or rehire' speech, the winners in the future will be those who can adapt to these changes, embrace the new technologies at their disposal, and respond to the new demand.
This is especially important in a post-Brexit world where we have to look at all new avenues of generating growth and investment. The fact is that manufacturers who are slow to adopt big data and harness it, will find themselves on the back foot and may struggle to compete and prosper.