Bosch granted approval to test autonomous driving tech in Victoria, Australia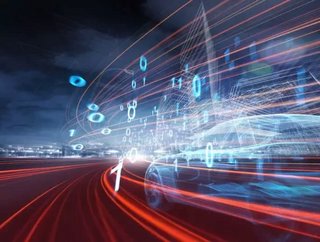 Accumulating AUD$890mn in sales in Australia alone in 2017, Bosch is keen to develop its ties with Australia, strengthen its local economy and improve r...
Accumulating AUD$890mn in sales in Australia alone in 2017, Bosch is keen to develop its ties with Australia, strengthen its local economy and improve road safety across the country.
Following from the company's $1.2mn joint investment with the Victorian government to develop the first autonomous vehicle in Australia back in 2016, the Victorian government has recently approved Bosch's plans to trial autonomous driving technology on its high-speed rural roads.
The trials will enable the company to trial out the country's complex infrastructure, high temperatures and various factors which will place significant stress, in order to improve its service delivery. At present, drivers have become five times more likely to be killed in a crash on Victoria's rural roads than its city routes, The Guardian has reported.
The $2.3mn grant, awarded under Australia's $59mn Connected and Automated Vehicle (CAV) Trial Grants Programme, is no surprise. The country launched its Automated Driving System (ADS) permit scheme in 2018, enabling users to trial out and assist in the development of new automated vehicles on Australian roads.
The programme, part of the states Towards Zero Action plan, has seen the government also invest in upgrading its road safety cameras following the growing number of cyber attacks on government led services.
"Bosch is a proud leader in vehicle safety systems and is eager to commence this trial with technologies that will show how we can improve road safety and reduce road trauma on rural roads," commented President of Bosch Australia, Gavin Smith.
See also
"The trials will support Victoria's readiness for CAV technologies and the knowledge gained will provide a better understanding of the infrastructure required to get these vehicles on the road, maximising their safety benefits," Acting Victorian Premier, Jacinta Allan added in a recent statement.
"Victoria is leading the nation in the future of on-road technology and this trial is an exciting step towards driverless vehicles hitting the road," Allan claimed.
"The tragic fact is that you're five times as likely to be killed on a rural road than in the city. That's why we're rolling out a record roads investment in rural Victoria -- and this is another way we can improve safety and save lives."
Through the grant, Bosch will take its new Bosch TAC model to the roads. Similar to a Tesla Model S, it has been designed by more than 50 engineers, has world-class technologies embedded, such as artificial intelligence, a multitude of sensors, high definition GPS, and significant computing power which will enable it to tackle Australia's challenging terrain. Two drivers will also be on board to ensure the safety of local communities.
The country recently revealed that it will soon establish an Office of Future Transport Technologies to support the ongoing demand and subsequent development of autonomous vehicles, whilst looking at ongoing cyber threats and the need to continually ensure its infrastructure remains robust and secure.