Boston Dynamics & Trimble: The Future of Construction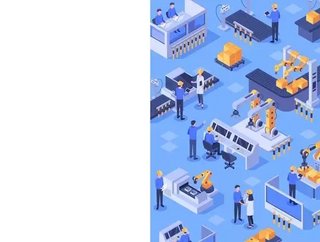 The new Boston Dynamics and Trimble alliance seeks to revolutionise construction and manufacturing processes...
Back in October, and announced a strategic alliance to integrate their respective robotic technology and construction data collection technologies, to potentially automate a number of construction roles that may otherwise be deemed dangerous, or just not cost-effective to maintain.
This alliance is based on the utilisation of Boston Dynamics' Spot robot platform, which has the unique ability to navigate dynamic and potentially dangerous environments, as well as maintaining repetitive tasks, alongside Trimble's data collection sensors, which can provide accurate data acquisition, streamlining the process of information from the field to office. 
Four-legged Friends For All
, a US builder, developer and engineering services provider, has been one of the first customers to pilot the advantages of this new tech through Trimble's Early Experience Program, specifically designed to field-test the suitability of the technology in actual construction projects. 
Other companies will also be able to preview the development of these autonomous robots, something that will be invaluable to working out the kinks in this new dynamic, and potentially setting the stage for more robotic systems in more complex areas in and outside of construction.
Martin Holmgren, general manager, Building Field Solutions at Trimble, notes the potential of robotics in these areas: 
"Robots will play a crucial role in automated construction workflows and can augment the human workforce by handling dirty, dull and dangerous tasks. 
Our experience with early adopters like Mortenson gave us visibility into the transformative potential of an integrated solution that seamlessly marries a world-class robot with construction-specific sensors and workflows. We're excited about this alliance and the potential to bring unprecedented improvements in safety, quality and productivity to our construction customers."
We're likely to see the fruits of this combination of tech by the second quarter of 2021, and with distribution partners in the US, Canada, the UK, Japan and New Zealand, to name a few, the entire world may be shifting closer to more robotics in all spheres of construction, and manufacturing, than ever before.